Trump Insults CNN Reporter For Asking About North Korea: 'You're With CNN? You're The Worst!'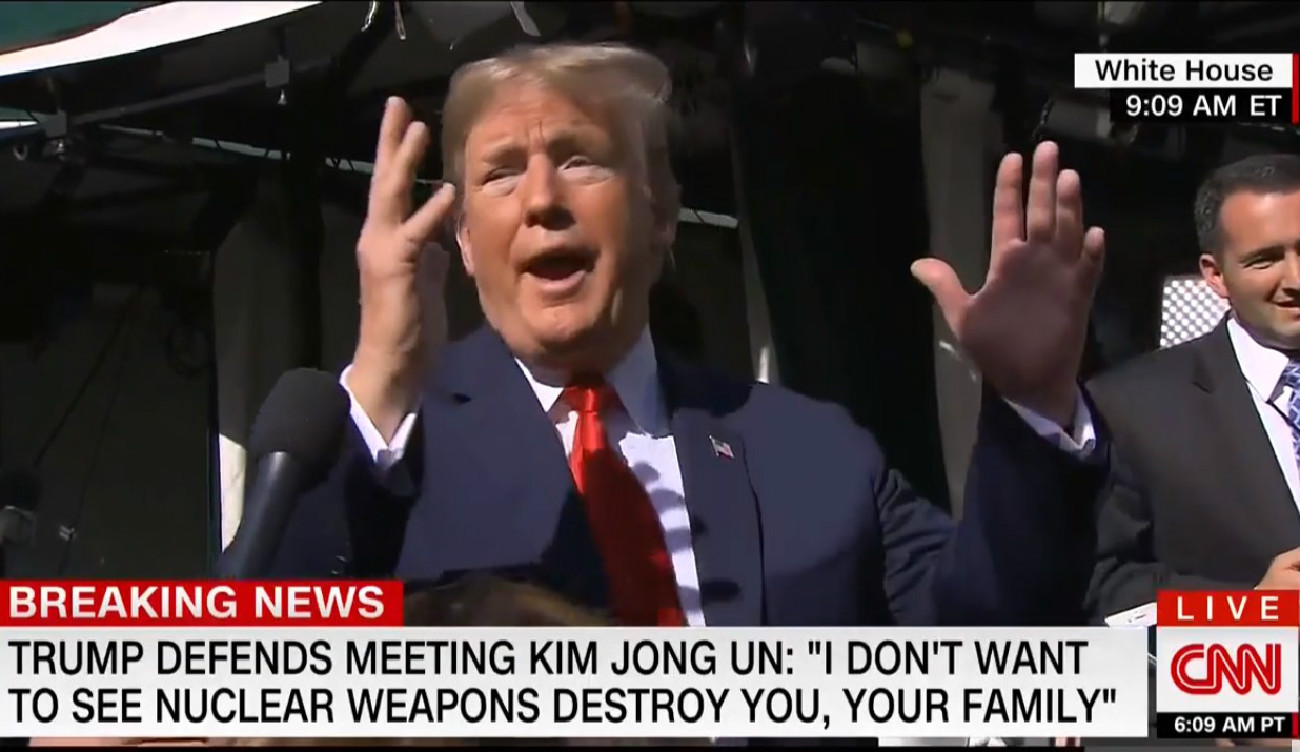 Following an "unannounced" interview with his favorite morning program Fox & Friends, President Donald Trump met with a gaggle of White House reporters for an off-the-rails and unhinged press scrum in which he declared that he's personally saved America from nuclear war and personally blamed President Obama for Russia annexing Crimea.
At one point in the impromptu presser, POTUS was asked about his eyebrow-raising comments to Fox News' Steve Doocy when he said he would like for Americans to "stand at attention" like the North Koreans do when Kim Jong Un speaks. Of course, because the reporter asking the question is from CNN, Trump took the opportunity to toss out some insults.
"I'm kidding," Trump said regarding the comments. "You don't understand sarcasm."
(Re-watch Trump's remarks to Doocy and decide for yourself if he was "kidding.")
The president then pointed to the reporter and asked who he was with. When he heard CNN, a favorite punching bag of his, Trump went on the attack.
"You're with CNN?!" Trump exclaimed, exaggeratedly waving his hands. "You're the worst!"
This is similar to how the president treated a CNN reporter at the G7 summit when that reporter asked him a tough question. While on foreign soil, the president shouted "Fake News CNN" and told the reporter he was the "worst."
Watch the clip above, via CNN.