Pro-Trump CNN Political Commentator Steve Cortes Has History Of Calling CNN 'Fake News'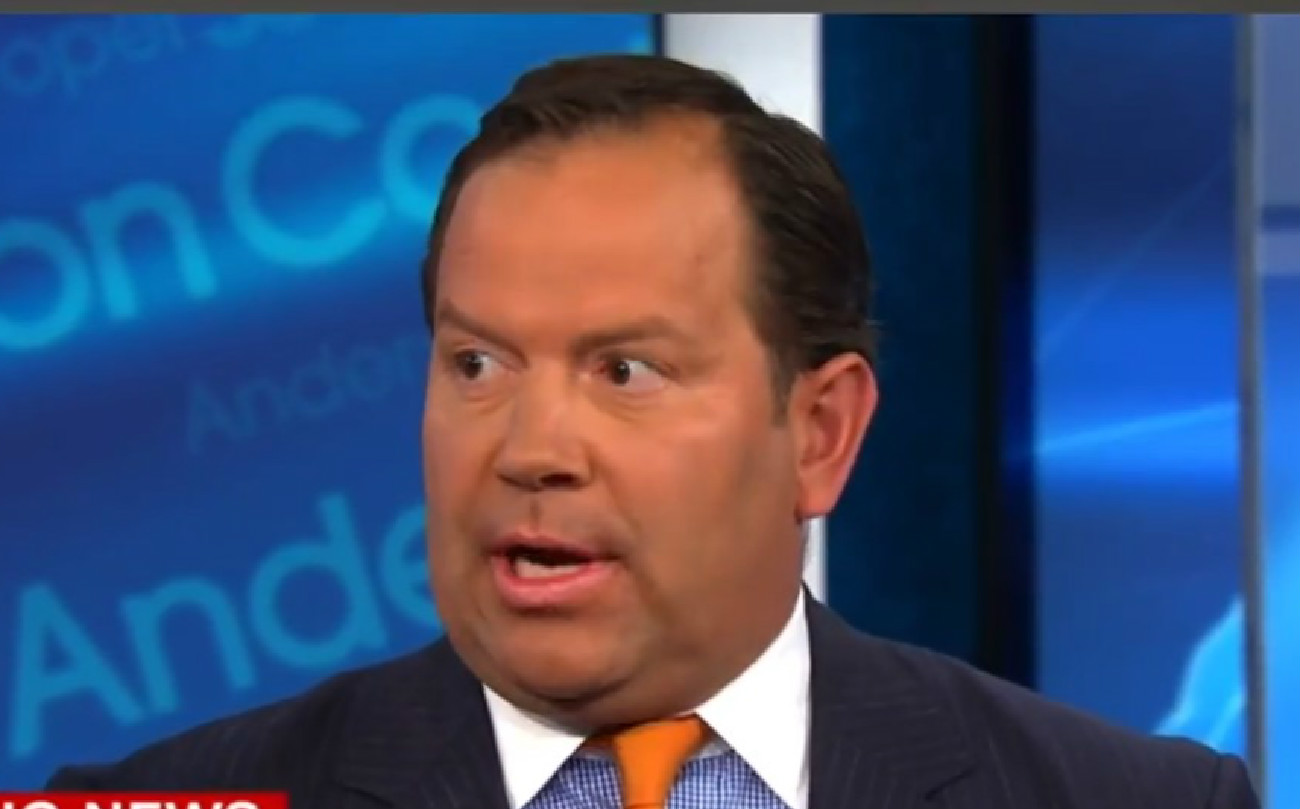 Former Trump campaign official and current CNN political commentator Steve Cortes recently saw his public profile get a bit of a bump when President Trump gave him a Twitter shout-out for an op-ed Cortes wrote for the Washington Examiner in which he said America was "winning" under Trump. But it would appear there's something else about Cortes that Trump really digs — he used to like calling CNN "fake news."
Of course, that was all before Cortes actually began working for CNN as a political commentator.
After spending the election popping up all over cable news as the Trump campaign's "Latino Face," Cortes worked as a Fox News contributor. And during his time at Fox, Cortes followed in the president's footsteps by tossing out quite a bit of criticism CNN's way.
As Media Matters' Eric Hanaoki highlighted on Tuesday, Cortes trashed CNN to his Fox News and Fox Business colleagues last year when he worked for the network. In a Varney and Co. appearance, he talked about how happy he was to be at Fox while claiming that CNN's "disdain for President Trump is visceral. It is real. And it is fake news."
During a later spot on Fox News' The Specialists, Cortes took some more shots at CNN while again labeling it "fake news":
"But the more important thing, I think, is that we're making a point of the American people that, by the way, when Trump says fake news, he's not lying. This has been a very good week for Trump in that regard. Between this lawsuit, between CNN, between what Project Veritas has shown us about CNN, this wasn't a paranoia on Trump's part. OK? There is fake news out there, and there is such antagonism and laziness in the mainstream media that they will go to almost any means, even disingenuous ones, to try to make the president and his allies look bad."
Cortes was hired as a CNN political commentator in January of this year. Cortes was brought on to the network around the time CNN got rid of another pro-Trump contributor — Ed Martin. You may remember Martin as uber Trump loyalist who blew up many a CNN panel with his sycophantic defenses of the president and willingness to mix it up with hosts and other panelists.
Martin confirmed in January he had been fired by CNN "for cause." The Missouri Republican had not been on the air for CNN since he called CNN colleagues "black racists" during a mid-December radio segment. It was also discovered that Martin had a history of describing CNN as "fake news."
We have reached out to CNN for comment and will update if we hear back.