Kellyanne Conway Tries (And Fails) To Put CNN's Stelter On The Spot Over His 2016 Vote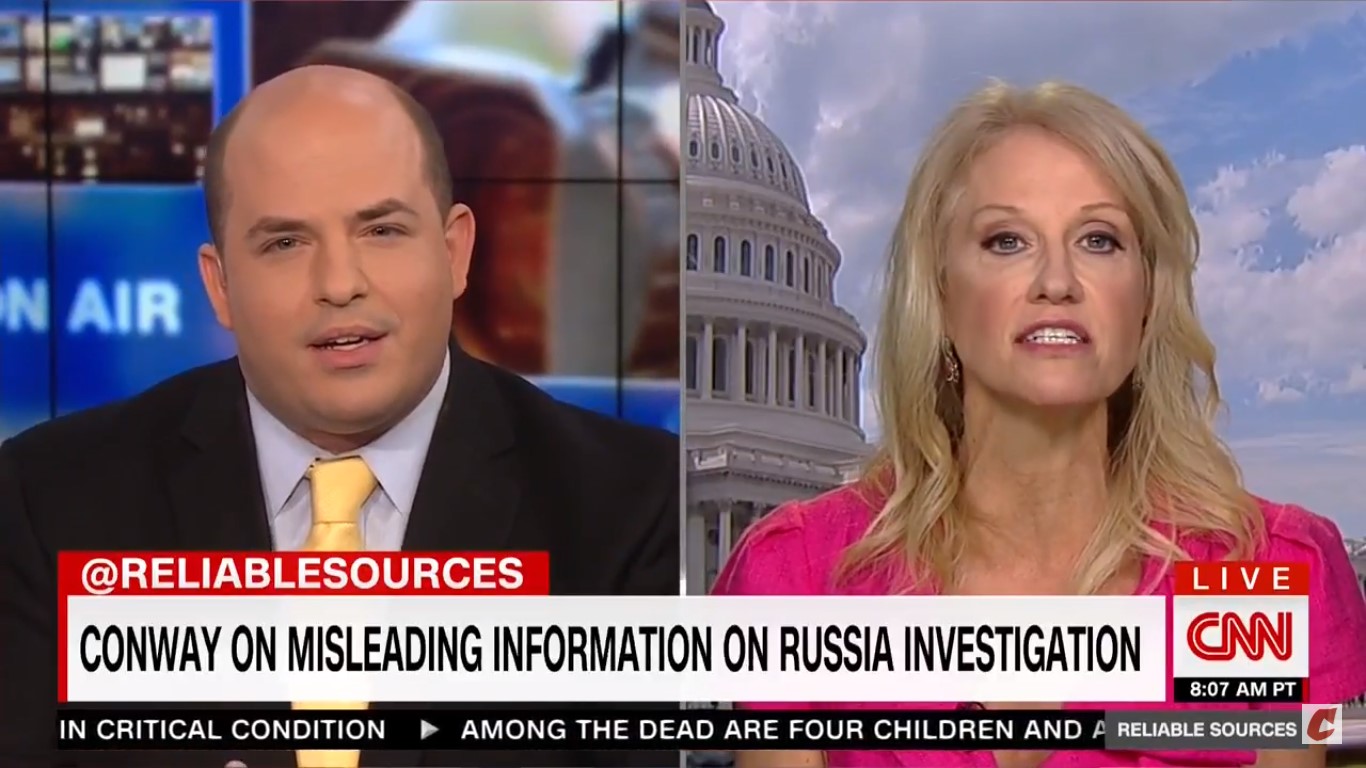 During a 22-minute Sunday morning sparring session with CNN's Brian Stelter, White House counselor attempted to out the Reliable Sources host as a Hillary Clinton backer to apparently reveal the senior media correspondent's liberal bias.
Unfortunately for Conway, the answer she got didn't play into her narrative.
As the two went back and forth over Russian election interference, with Conway getting up in arms when Stelter suggested that the release of hacked emails by WikiLeaks could have had an impact on the 2016 results, the senior Trump administration staffer pivoted by asking Stelter who he voted for in the last presidential election.
"Well tell America," she sneered. "Did you vote for Hillary Clinton or Donald Trump?"
Stelter responded by noting that he "did not vote" in the 2016 presidential election, pointing out that he "left that spot blank that day." As he told Conway that it wasn't appropriate for her to go around asking people who they voted for, the Trump advisor smugly snarked that Stelter probably felt that Hillary "didn't need" his help.
Conway followed this up by whining that Stelter feels it is appropriate to ask her things while claiming Americans should know who he voted for, leading Stelter to retort that she is a representative for the president and was asked to come on his program to answer questions.
Somehow the conversation quickly pivoted to the frequent CNN appearances made by Stormy Daniels attorney Michael Avenatti because Kellyanne.
Watch the clip above, via CNN.