MSNBC's Alex Witt: 'Prayer Hasn't Seemed To Work So Far' In Stopping School Shootings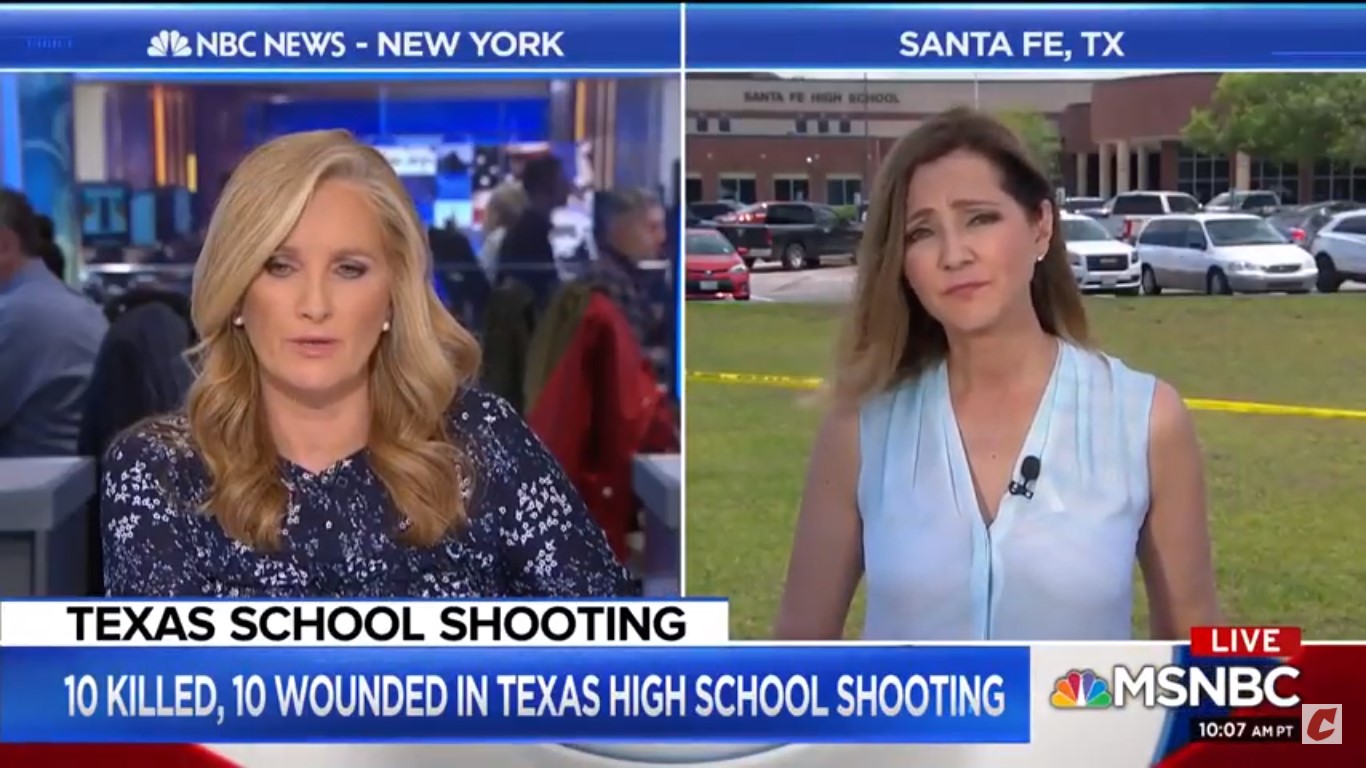 I guess we can firmly state that Alex Witt is not a believer in the "thoughts and prayers" solution to mass shootings.
During a Saturday afternoon segment on Friday's tragic Santa Fe High School shooting that left ten dead, the MSNBC weekend anchor spoke to NBC News senior national correspondent Chris Jansing, who was reporting live from the scene.
Jansing noted that state and local officials were expected to announce roundtables soon to address the issue of mass shootings. Meanwhile, Jansing noted, the school is located in a very conservative area, and many of the locals she spoke to have told her "they think the answer is school prayer, not more legislation." The correspondent added that Texas Governor Greg Abbott has "generally been against" more gun laws.
"I don't know, prayer hasn't seemed to work so far," Witt responded as Jansing shook her head. "But we'll see what they come up with."
Somehow, I feel Witt's comments won't go unnoticed by some members of the right-wing media.
Watch above, via MSNBC.