WATCH: Trump Supporter Complains That John McCain Didn't Wish Melania Trump Well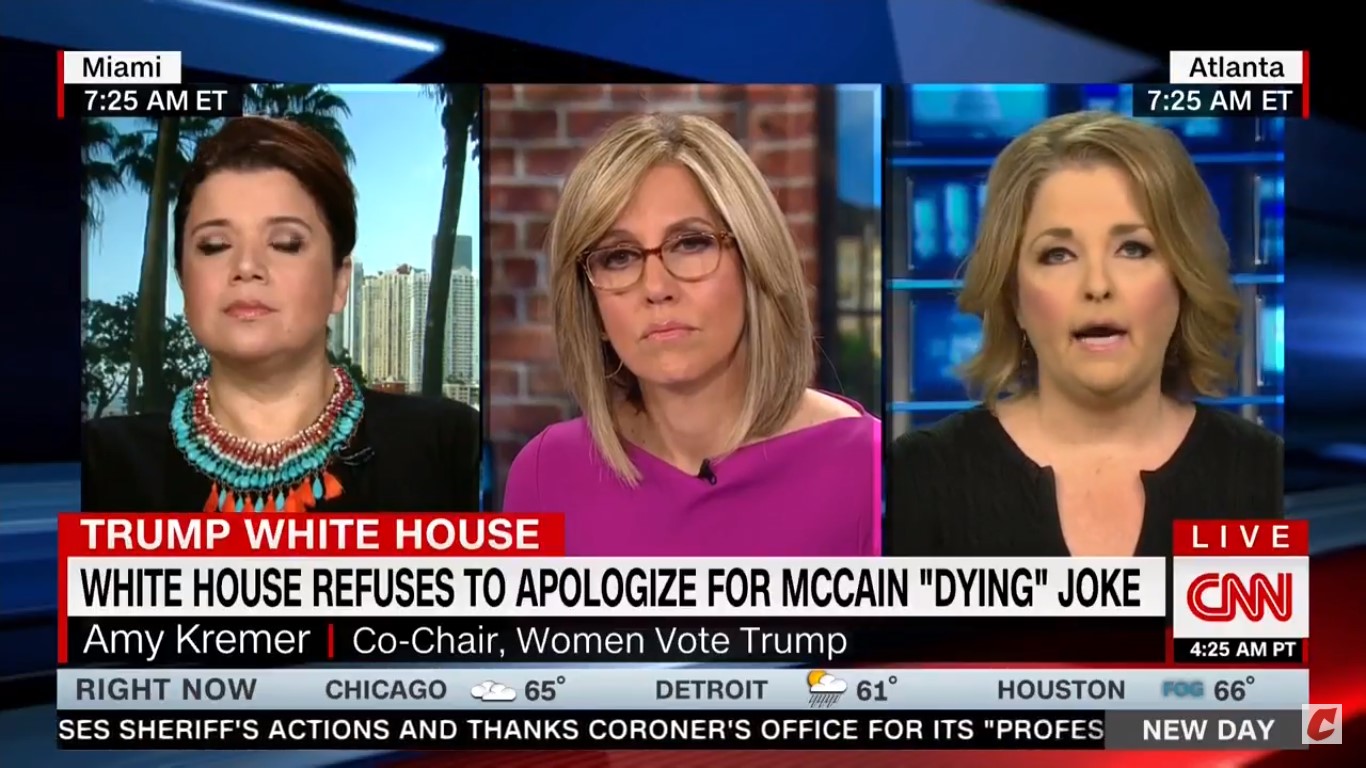 It appears we've moved from Kelly Sadler is the victim to John McCain is a bad person who deserves to be mocked for dying when it comes to Trump defenders' talking points on this whole sad saga.
With the White House still refusing to offer any public apology for Sadler brushing off McCain's opposition to CIA director nominee Gina Haspel by saying "he's dying anyway," Women Vote Trump co-chair Amy Kremer explained on CNN Tuesday morning why an apology from the administration would be pretty meaningless.
"Honestly, if somebody doesn't want to apologize, why would you want to force them to apologize," Kremer told host Alisyn Camerota. "Don't tell me you're sorry if you truly don't mean it."
After CNN political commentator Ana Navarro said that Sadler and others can't apologize because "it comes from the top" and "it stinks from the top," Kremer then invoked recent news that First Lady Melania Trump underwent kidney surgery. And somehow found a way to ding McCain.
"Yesterday when the news broke about Melania, two minutes before I had a breaking news alert about Harry Reid on my phone, the Trump loyalist declared. "Two minutes later the news alert came about Melania being in the hospital."
She continued, "As of this morning right before we went on air, John McCain had tweeted to Harry Reid to get better. Not one tweet to Melania. So the bad blood goes both ways. Don't pretend that this is only going one way because it's not."
Just gonna leave that there and let it speak for itself.
Watch the clip above, via CNN.