Matt Schlapp Comes To Kelly Sadler's Defense Over McCain Joke: She's A 'Little Bit Of A Victim Here'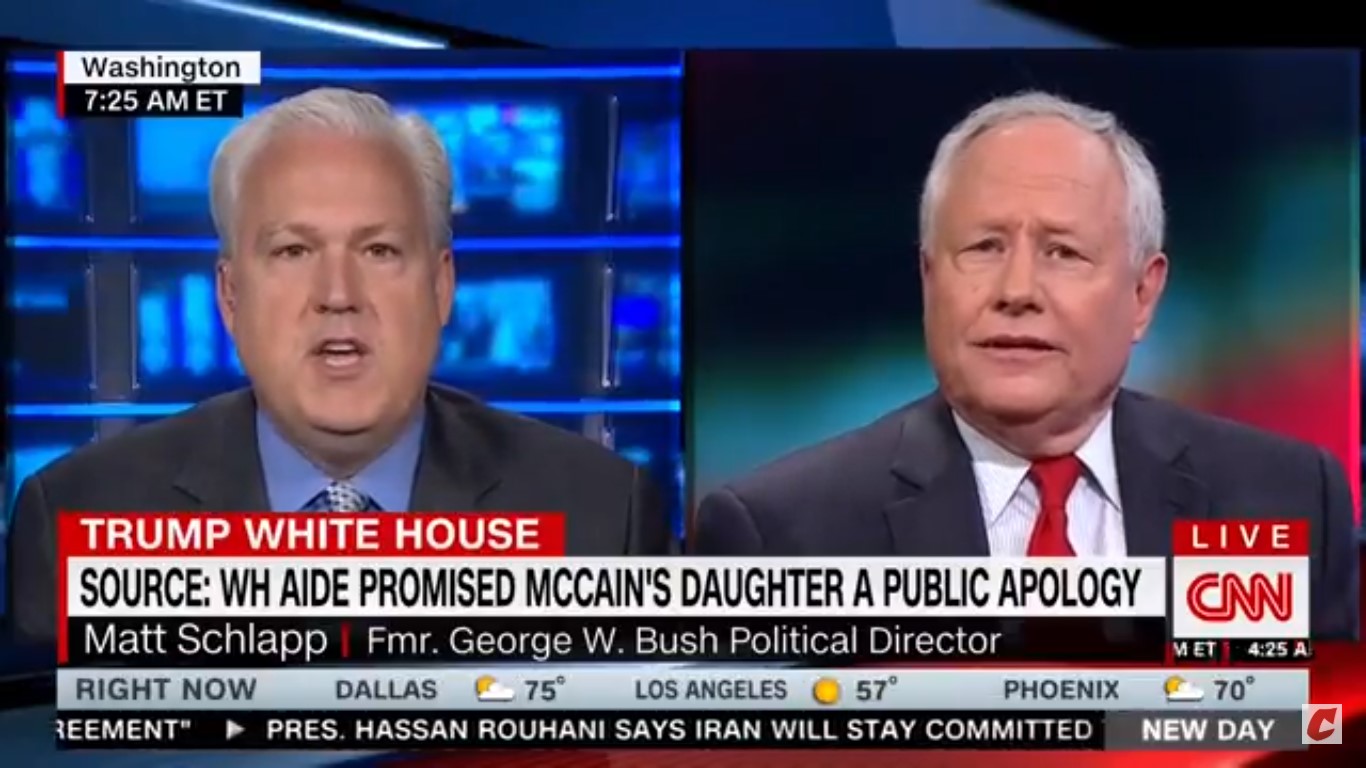 It's a bold strategy, Cotton. Let's see if it pays off for him.
During a Monday morning appearance on CNN, American Conservative Union chairman Matt Schlapp weighed in on the controversy surrounding White House aide Kelly Sadler's tasteless joke about Sen. John McCain's fragile health. And his conclusion — Sadler is the victim here.
Days after it was reported that Sadler brushed off McCain's opposition to CIA director nominee Gina Haspel by saying the senator was "dying anyway," neither the White House or Sadler herself have publicly apologized for the remark. Instead, the White House communications team has stated it will not "validate a leak" from an internal meeting, with Sanders privately berating the staff for going to the press with Sadler's comments.
Schlapp, whose wife Mercedes works at the White House and has said she "stands with" Sadler, told host Chris Cuomo and conservative #NeverTrump pundit Bill Kristol that Salder is his friend and he feels bad "that she's going through this."
"She showed character to immediately call to apologize," Schlapp stated, referencing Sadler's call to Meghan McCain. "But she's also a little bit of a victim here."
The CPAC organizer went on to say that the main problem is the leaks coming from the White House, claiming that "we don't know what Kelly meant by that term." He further said that it was "perfectly logical" to bring up McCain's health because they were counting votes and support for Haspel.
"She could have meant it very matter of factly," he noted. "She could have meant it in a different way."
This would lead both Cuomo and Kristol to push back on Schlapp, especially after the pro-Trump lobbyist said the White House was right not to comment on Sadler's remarks.
Watch the clip above, via CNN.