WATCH: Morning Joe Compiles Eerie Mash-Up Of Mike Pence Parroting Richard Nixon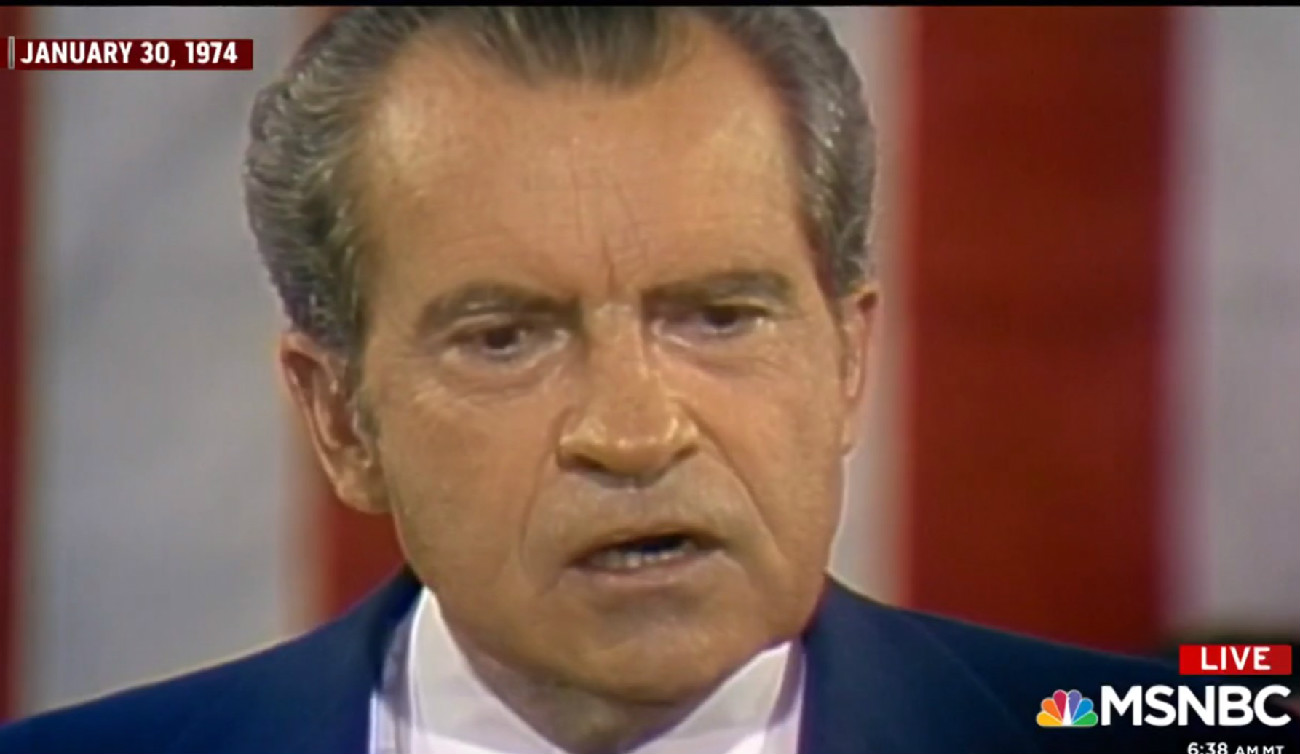 NBC News' Andrea Mitchell sat down with Vice-President Mike Pence early Thursday morning following the release of the three American prisoners from North Korea. During their interview, Pence decided to weigh in on Special Counsel Robert Mueller's investigation into Russian election meddling.
And interestingly, all in the wake of bombshell stories regarding Trump's personal attorney Michael Cohen receiving payments from a Russian Oligarch-linked investment firm, Pence called on the special counsel to end the probe.
.@MitchellReports asks @VP if he thinks Bob Mueller's investigation is a "hoax" pic.twitter.com/ec9kaiqN0t

— TODAY (@TODAYshow) May 10, 2018
"In the interests of the country, I think it's time to wrap it up," Pence told Mitchell. "I would very respectfully encourage the special counsel and his team to bring their work to completion."
A short time later, MSNBC's Morning Joe noted the familiar tone of Pence's words and presented us with a mash-up video comparing the veep's comments to President Richard Nixon demanding that the Watergate investigation during his 1974 State of the Union.
"I believe the time has come to bring that investigation and the other investigations of this matter to an end," Nixon said during his address. "One year of Watergate is enough."
Watch the clip below, via MSNBC.
Morning Joe put together clip of Pence using Nixon's old talking points to call for end of Mueller investigation 👀 pic.twitter.com/u343CweV4e

— Aaron Rupar (@atrupar) May 10, 2018