TMZ Reporter Goes Off When Kanye West Calls Slavery 'A Choice': 'You Gotta Be Responsible, Man'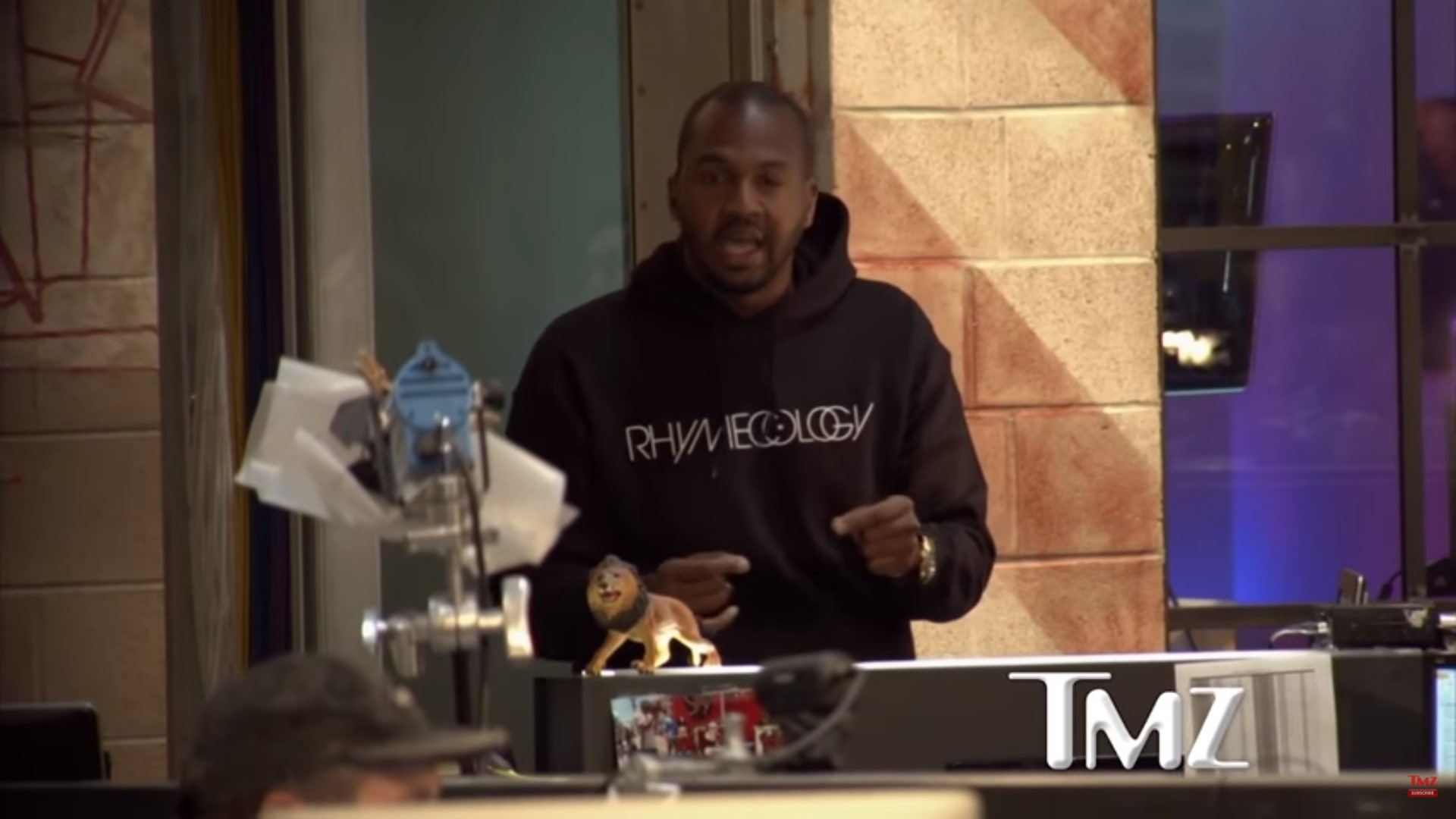 While Red Pill Kanye has made new friends in recent days among the New Right as he poses in MAGA caps and spreads the gospel of Candace Owens, the 'Stronger' artist has discovered his new look on life/publicity stunt isn't exactly embraced by all.
Appearing in the TMZ newsroom on Tuesday to rant about how he's now "feeling free and thinking free," West expressed how happy he was to wear a MAGA hat and toss it up on social media.
"I just love Trump," West exclaimed. "That's my boy!"
The rap superstar then decided to get give his thoughts on mass slavery.
"You hear about slavery for 400 years," he stated. "For 400 years? That sound like a choice. Like, you was there for 400 years and it was all of y'all?"
After saying he prefers to talk about prisons because "Holocaust is for Jews and slavery is for blacks," claiming he just wants to discuss the "human race," West then began shouting in the newsroom and asking if anyone can understand that he's just "thinking free."
"I actually don't think you're thinking anything," reporter Van Lathan responded. "I think what you're doing right now is actually the absence of thought."
Telling West that there are "real-world consequences" to everything he says, Lathan explained that while West is "making music and being an artist and living the life that you've earned by being a genius, the rest of us in society have to deal with these threats to our lives."
Lathan continued, "We have to deal with the marginalization that has come from the 400 years of slavery that you said for our people was a choice."
West came over to Lathan to tell him he was "sorry" after the reporter said he was "appalled" and "unbelievably hurt" that the hip-hop artist had "morphed into something…that's not real."
"Bro, you gotta be responsible, man," Lathan said as West approached him. "Your voice is too big."
Watch the clip above, via TMZ.