Joy Reid's Saturday Broadcast Delivers Mixed Bag To MSNBC In Ratings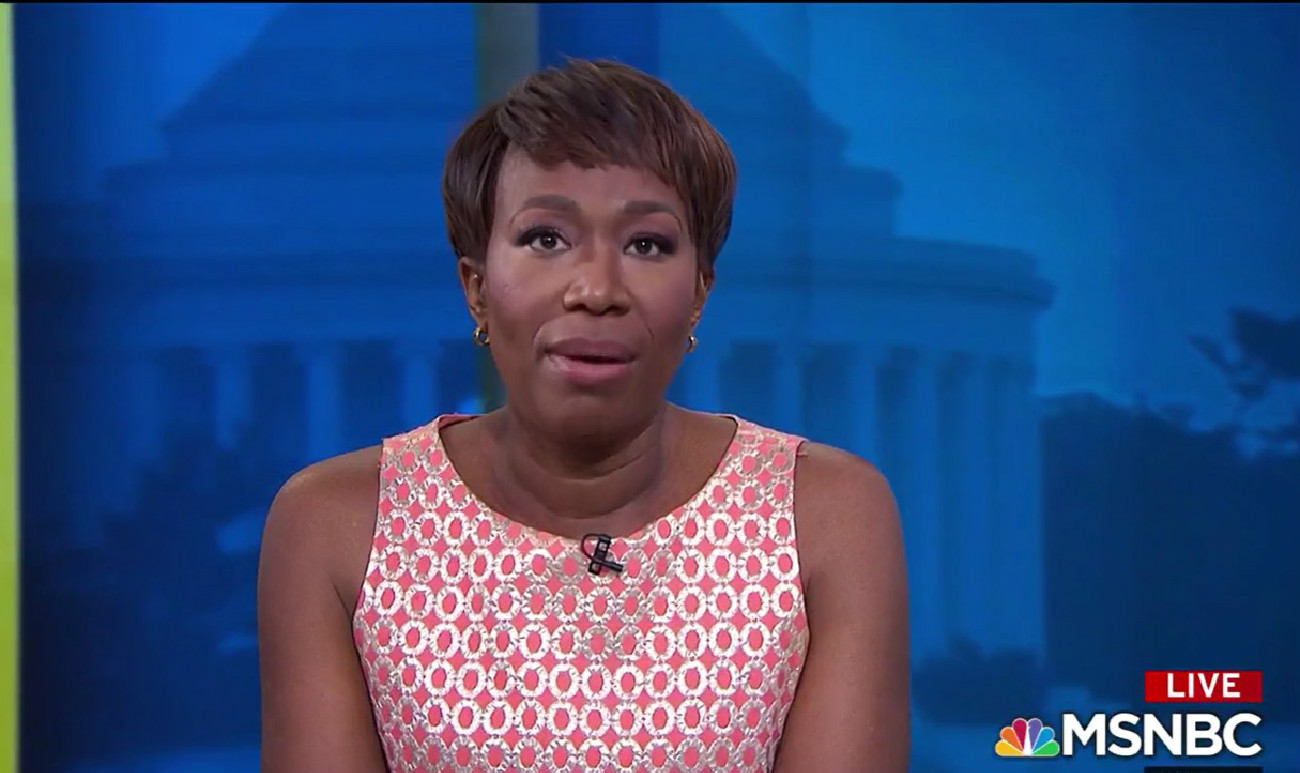 Nearly a week after she became embroiled in a controversy over unearthed homophobic blog posts and her claims that she was the victim of hacking and manipulation, MSNBC's Joy Reid hosted her weekend program AM Joy as scheduled. And she began the show by delivering a monologue in which she insisted she didn't believe she wrote the blog posts in question but that her cyber-security experts couldn't prove that was the case.
Reid would go on to apologize for transphobic tweets she sent in the past targeting Ann Coulter while stating she was a different person than she was ten years or even one year ago. This was followed by a lengthy panel discussion on LGBT issues in which Reid called for her guests to grill her, which didn't really happen. Instead, the panelists largely praised her for monologue while stating the focus should be more on what the current administration is doing.
So, considering the amount of media attention that was focused on Reid addressing the scandal, how did the broadcast do in the ratings. The best response would be: meh.
Compared to the previous two Saturdays, AM Joy attracted a smaller audience in both total viewership and the key 25-54 demographic. At the same time, the rest of cable news was down in comparison, likely due to a relatively calmer news cycle.
Compared to the other networks on Saturday, Reid finished second in total viewers (1.03 million) and the demo (229,000) during the 10 AM hour. Fox News topped the hour in both metrics, pulling in an overall audience of 1.495 million and 291,000 demo viewers. CNN attracted 746,000 total viewers and 192,000 in the demographic.
In the 11 AM hour, AM Joy led the way in the demo (230,000) and finished second in total viewership (1.077 million). Fox News was first in overall audience (1.322 million) and pulled in 217,000 in the key demo. CNN captured 721,000 total viewers and 176,000 in the demographic.
A network source told Contemptor after Reid's broadcast that MSNBC executives were supportive of Reid and pleased with her statement. They also took note of the amount of positive support Reid received over the weekend. A number of Reid's colleagues took to Twitter to say how proud they were of the MSNBC host for addressing her past comments.