Rosie O'Donnell Writes Poem On Joy Reid Blog Post Mocking Her: 'If U F*ck Up, Fess Up'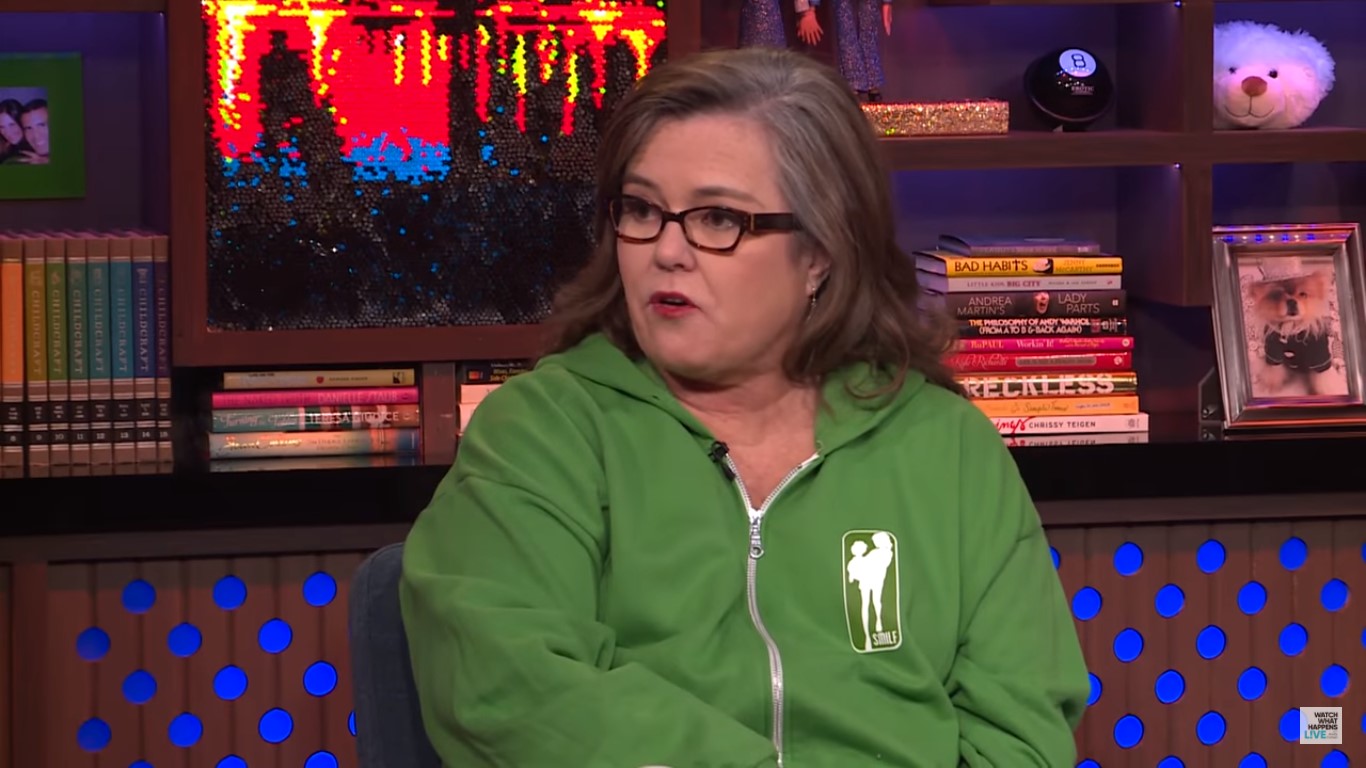 After a number of insensitive and homophobic Reid Report blog posts were circulated earlier this month, causing MSNBC host Joy Reid to claim they were the result of manipulation and hacking, more potentially embarrassing posts were discovered on the #Resistance hero's blog. And now the subject of one of those posts has responded…with a poem.
In a 2007 post that was unearthed by the Washington Free Beacon's Alex Griswold, Reid described then-View host Rosie O'Donnell as a "chubbed-out shrew" while rooting for then-Apprentice host Donald Trump in his feud with the comedian. "How much more kick-ass funny can Donald Trump be???" Reid asked, adding that she was "for square for The Donald on this one."
In a poem/blog post that she published this week, O'Donnell explains that while she had thought she'd never met Reid before, she was told by Kathy Griffin that Reid was once a young intern assigned to Rosie in 1996. And Reid had a poor experience.
"WE TALK
SHE TELLS ME
WE MET ONCE
IN 1996
SHE WAS AN INTERN
I WAS GETTING AN AWARD
WITH NORA DEAD CENTER
SMILING
I SHOWED UP WITH MY PUBLICIST LOIS SMITH
JOY WAS ASSIGNED TO ME
AND APPARENTLY
I WAS HORRIBLE TO HER
I AM TAKEN ABACK
RIGHT AWAY
WHEN SHE SAYS THIS
AS SHE IS A BLACK YOUNG WOMAN
ITS NOT IN MY DNA
I OVER COMPENSATE
I SEE THE STRUGGLE
I CONNECT"
O'Donnell also wrote that she is "new" to Reid and only started watching her about six months ago, but saw her as a "sisterfriend" like views Reid's MSNBC colleague Rachel Maddow.
The poem ends with O'Donnell apologizing to Reid for the way she treated her in their one encounter and telling the MSNBC star she should do an interview to explain the past blog posts.
"IF U FUCK UP
FESS UP
DO ONE INTERVIEW
MADDOW MAYBE
LIVE – LAY IT ALL OUT
TURN EVERY STONE
THEN COME WHAT MAY
I BELIEVE SHE WILL STAY
AND CONTINUE TO OWN ALL SHE IS
A WARRIOR FOR DEMOCRACY
I WILL FOREVER WONDER
WHAT I COULD HAVE DONE
TO HURT HER SO
I AM TRULY SORRY"
Days after she first asserted that the numerous old posts were "fabricated" by an "external party" to damage her character, Reid took to the air to state that she doesn't remember writing the posts but could understand if others didn't believe her. She further noted that her cyber-security team was unable to prove they weren't her posts. This came on the heels of a damning Daily Beast report that essentially debunked her claims and included her security consultant Jonathan Nichols acknowledging his methodology didn't hold up to scrutiny.
Meanwhile, following Reid's monologue and following panel discussion on LGBT issues, a network source has said that MSNBC executives remain supportive of Reid, feeling that she did well in with her on-air statement. They also have taken note of the large amount of positive support Reid received. After Reid delivered her quasi-apology, Maddow and other MSNBC personalities took to Twitter to say they stood behind Reid.