CPAC Organizer Matt Schlapp: Journalists Shouldn't 'Say That The President Or His Spokesperson Is Lying'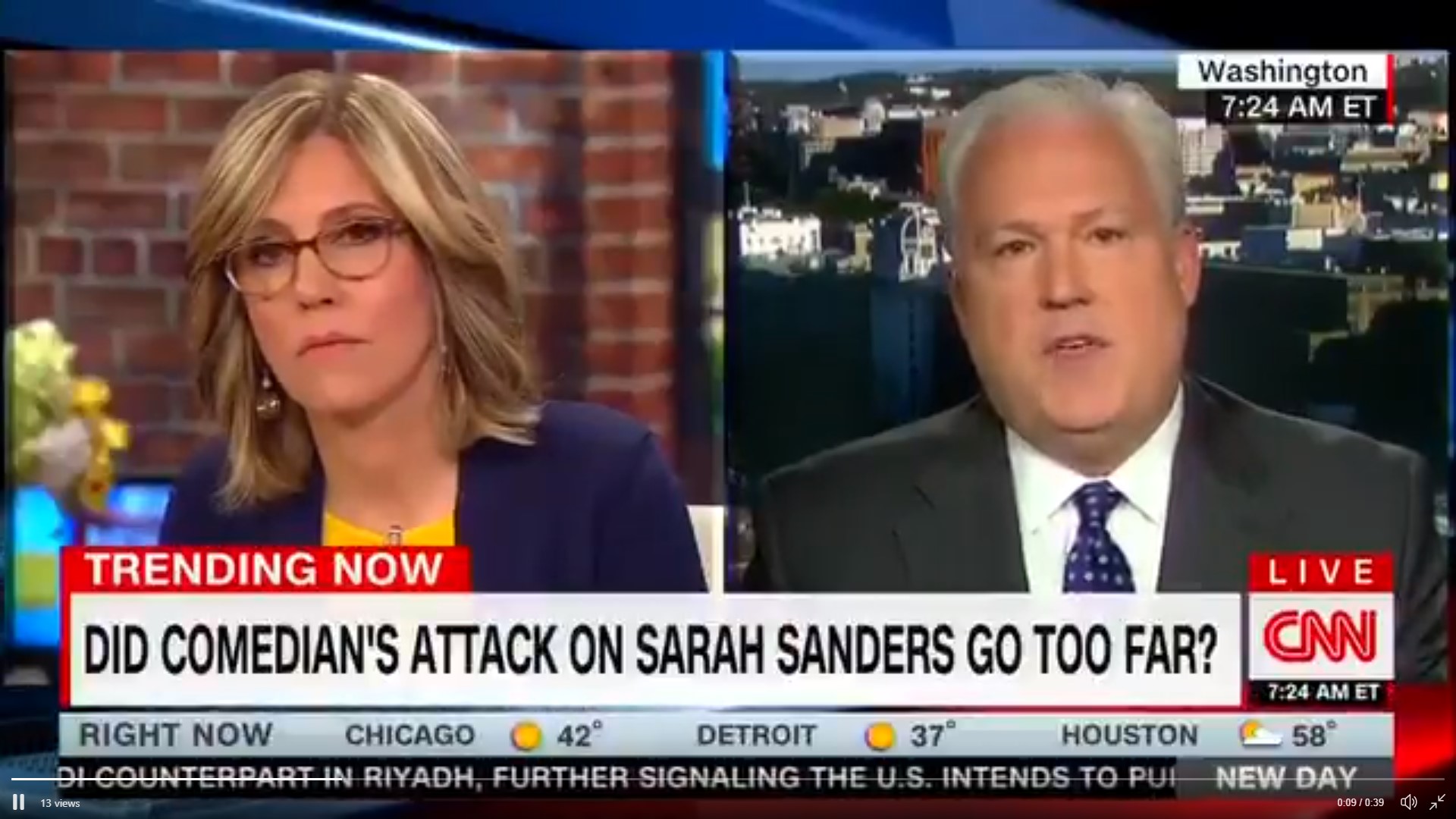 American Conservative Union chair Matt Schlapp believes that journalists shouldn't highlight when the leader of the free world is saying something false. And after taking a bunch of heat for that comment, he doubled down on it.
Schlapp appeared on CNN Monday morning to discuss Saturday night's White House Correspondents' Dinner that has caused both conservatives and mainstream media figures to get a serious case of the vapors. For his part, the CPAC organizer took to Twitter that night to declare he and his wife — White House senior staffer Mercedes Schlapp — left during Michelle Wolf's comedy routine because the millionaire power couple had "enough of elites mocking all of us." (The two then headed right away to the NBC News after party.)
In a tense interview with Alisyn Camerota, Schlapp commended the White House Correspondents Association for tossing Wolf under the bus following the dinner, saying he gives "them credit for doing that." He further noted that he's just not sure what purpose the dinner has going forward, essentially parroting what POTUS has been tweeting lately.
When pressed to describe why he believed Wolf attacked White House Press Secretary Sarah Huckabee Sanders' looks in her routine, the conservative lobbyist noted there was the "smoky eye thing" while claiming there's "always been an obvious and sometimes a subtle reference to Sarah's appearance."
Schlapp then pivoted to the jokes about Sanders telling lies, taking the opportunity to deliver some media criticism.
"We have big political disagreements in this country. And I think it's wrong for journalists to take that next step. granted, she's a comedian, but plenty of journalists do it as well. They take the next step. Just present the facts. Let the American people decide if someone is lying. Journalists shouldn't be the one to say that the president or his spokesperson is lying. What that does to 50% of the country is it makes them feel they are not credible to listen to."
Camerota shot back, telling Schlapp they are "fact-based" so when "the president is fact-free or he doesn't stick to the facts, we do have to call that out." She then switched to mentioning that the president has gone after women's looks in the past, asking Schlapp if he had a problem with Trump or would have walked out of a speech if POTUS did that.
Following his CNN hit, Schlapp stood by his remarks and stated journalists should just "cover the facts" and "let the voters decide."
I stand by that statement. Lying implies motive. Just cover the facts no matter how ugly and let the voters decide motives and intent. https://t.co/69lUe4KXxR

— Matt Schlapp (@mschlapp) April 30, 2018
Watch the exchange above, via CNN.