Watch: John Oliver Tears Trump's First Budget To Shreds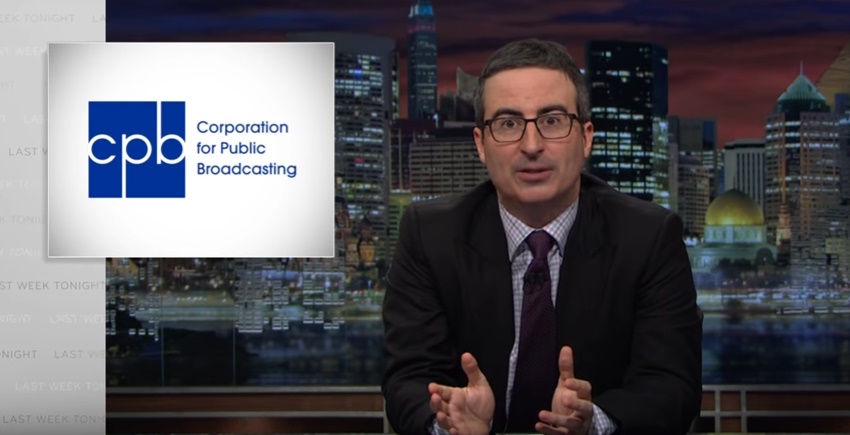 John Oliver took on President Donald Trumps budget on Last Week Tonight last night and he didn't hold back on criticism. Oliver reviewed some of the major budget proposals and explained why Trump's first budget would have negative effects on the country.
Oliver mocked Mick Mulvaney. who put the budget together based on Trump's speeches. Oliver wondered how that was possible considering how disjointed and confusing many of Trump's speeches are. Mulvaney's budget sees a huge increase in defense spending while most departments will suffer cuts.
Oliver also attacked Secretary of State Rex Tillerson for his claims that will be fewer military conflicts."You honestly think we're gonna have fewer military conflicts under President Trump?" Oliver asked. "He just needs one person to tell him World War I was called 'the Great War' and he's going to want to have a better one out of sheer pettiness."
The Trump budget also makes funding cuts to the Environmental Protection Agency, which Oliver pointed out makes up a tiny part of the federal budget. Oliver called the decision to cut EPA funding 'a fuck you' and criticize the budget cuts for NPR and the National Endowment for the Arts.
You can watch below.