Watch: Keith Olbermann Wants To Know If The Trump Administration Is On Drugs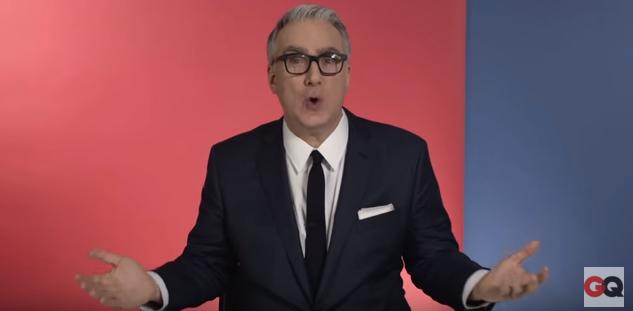 In his latest YouTube video for 'The Resistance', Keith Olbermann wants to know if President Donald Trump and members of his team are on drugs. Olbermann analyzed recent statements and behavior from Trump and his administration officials and wondered about their mental state.
"Are these people high or what?" Olbermann asked repeatedly during the GQ video. Olbermann drew attention to a series of worrying statements, strange answers and inexplicable behavior from Trump himself. The president's bizarre press conference yesterday seems to strengthen Olbermann's case.
Olbermann took the opportunity to point out that Trump won overwhelmingly in areas with high rates of opioid addiction and other drug problem.s This was pointed out by Bill Maher when Olbermann appeared on his show, and Olbermann said he was shocked by the correlation.
You can watch below.