CNN Hires Rick Santorum As Political Commentator, Fails To Mention His Past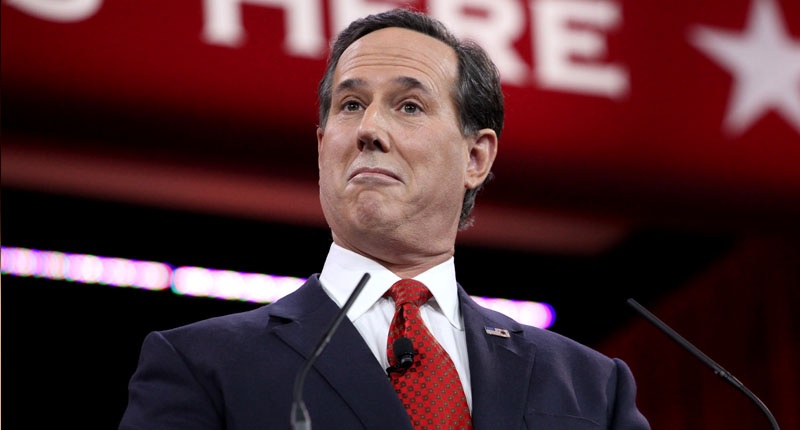 CNN has hired Rick Santorum as a political commentator along with a slue of new hires announced today, just three days before the inauguration of President-elect Donald Trump. CNN announced a number of new commentators and analysts will join the news channel.
Santorum is a Republican and a former presidential candidate with a long history of deeply conservative statements and activism. CNN's announcement didn't mention Santorum's past. He ran unsuccessfully for the Republican presidential nomination in 2012 when he lost to Mitt Romney.
Santorum is well known for anti-LGBT views. He suggested in 2003 that the country could pass laws against homosexual acts that he described as 'antithetical to a healthy, stable, traditional family'. Santorum opposed same-sex marriage and criticized the Supreme Court for legalizing it across the nation.
The former senator for Pennsylvania is a devout Roman Catholic and he claims his religion informs his religious and social views. He is against abortion and pornography and has openly argued that Christianity and Islam are engaged in a centuries-long struggle.
Santorum has a history of headline-making statements. He once compared the Affordable Care Act to Apartheid South Africa, said college campuses were indoctrinating students with secularism and he does not believe in a right to privacy, an argument he has used to encourage a ban on contraception.