In Case You Missed It: Sam Bee Explains Why Jeff Sessions Shouldn't Be Attorney General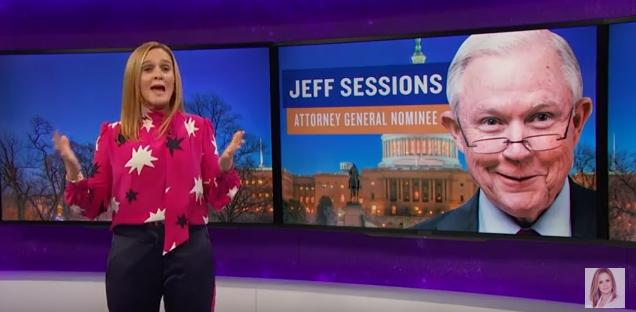 Samantha Bee last night took apart Jeff Sessions, President-elect Donald Trump's nominee for attorney general. The Alabama Republican has a long history of questionable statements and has been accused of racism. Bee tried to explain Sessions' career in a short segment.
Bee explained that Sessions is named for Confederate President Jefferson Davis and Confederate General P.T. Beauregard. Bee said Sessions couldn't be blamed for his name but his actions were not a recommendation for the job of attorney general.
Bee mocked Texas Senator Ted Cruz for praising Sessions. Cruz pointed out that Sessions helped to prosecute the lynching of an African-American. Bee thought this was a low bar.
"What? He prosecuted a lynching in stead of breaking the murders out of prison and buying them a moon pie! Give that man an NAACP award!" Bee mocked. "My God, how low is our bar if we expect people to list 'prosecutes white people for crimes, too' in the special skills section of their resume."
You can watch below.