Keith Olbermann Warned Us: Trump Knew About Russian Hacking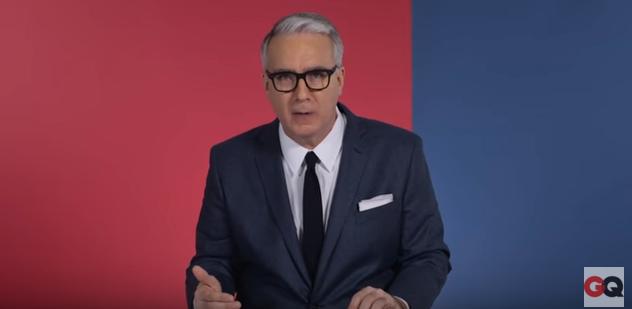 Keith Olbermann may feel vindicated today by the as yet unsubstantiated report that President-elect Donald Trump was compromised by Russia, possibly blackmailed and that his surrogates had high level contacts with Vladimir Putin's government. In his latest video for 'The Resistance', Olbermann once again made the case for what Trump knew.
Olbermann said he did not believe Trump's planned press conference, scheduled for later today, because Trump has a habit of breaking his promises and cancelling news conferences. Olbermann described the potential press conference as 'chaff' designed to distract from real issues.
"But Trump's handlers have a problem," Olbermann said. "His increasingly self-destructive statements about Russia and hacking and the Putin/WikiLeaks scandal have suggested Trump is losing the little self-control he still has and there is every reason to suppose that instead of providing chaff…he will instead reveal something impeachable about himself."
Olbermann discussed Trump's last press conference, on 27 July 2016, where Trump called on Russia to hack Hillary Clinton's 'missing' 30,000 emails. Olbermann suggested that this news conference was Trump's last because he let slip his knowledge of Russian hacking.
"On that day, he inadvertently eliminated the need to prove that his campaign knew in advance that Russia was hacking American computers with the specific purpose of putting him in as its puppet in the White House," Olbermann said.
"That was the day he asked Russia to hack American computers for him personally," Olbermann said, showing a series of clips from the press conference where Trump repeatedly said he would like Russia to find Clinton's emails so he could read them.
Olbermann then took news reporters to task, demanding that they ask questions about what Trump knew and his connections to Russia in today's news conference. Any reporter who failed to do so, Olbermann said, should resign from professional journalism.
"Not only is the subject of Trump's disloyalty to this country essential to our continued existence as a nation but there's no work involved either. The questions are just lying there in the quotes from the last news conference!"
You can watch below.