Jamaican Hotel Tycoon Says Donald Trump Is Not "Crazy, Prejudiced Or A Bigot"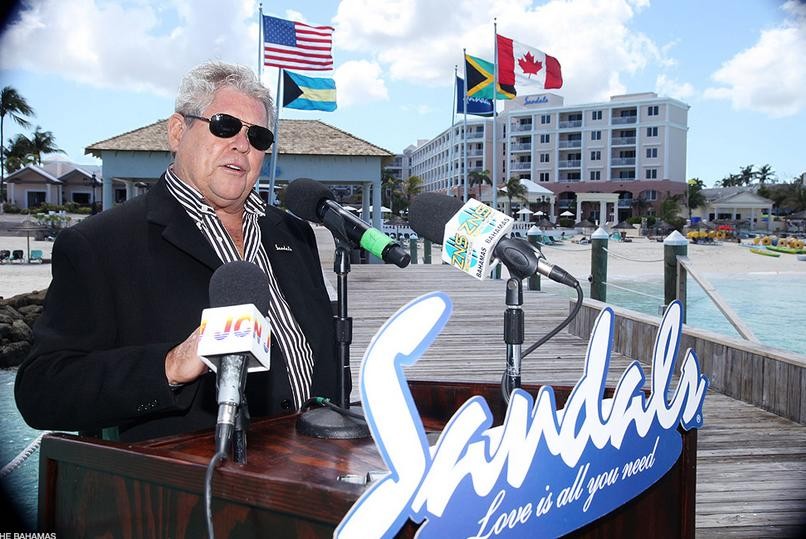 A Jamaican hotel tycoon has praised President-elect Donald Trump in a letter to a major newspaper on the island nation. Gordon "Butch" Stewart, who has known Trump since the 1990s, assured readers of the Jamaica Observer that Trump's administration would benefit the country.
"I, personally, think a Trump Administration will be great for all of us," Gordon wrote. "I have known him since the 1990s and our paths have continued to cross. While he, like all of us, has his faults, a great many of the things the mainstream media say about him are just not true."
"The Donald Trump I know is by no means crazy, prejudiced or a bigot," the letter goes on. "He is probably the most patriotic, nationalistic American I have ever met. He is always engaging and respectful. He is a well travelled [sic] individual from New York and someone I regard as a highly international man."
"I really don't think there is anything to fear about his presidency. In fact, I believe he will end up being one of the best American presidents ever."
Butch Gordon owns around two dozen companies in the Caribbean, including Sandals Resorts, hotels and the Jamaica Observer itself. He has a long-standing relationship with Donald Trump and they have been pictured together.