Watch: Samantha Bee And Glenn Beck Form An Alliance Against Donald Trump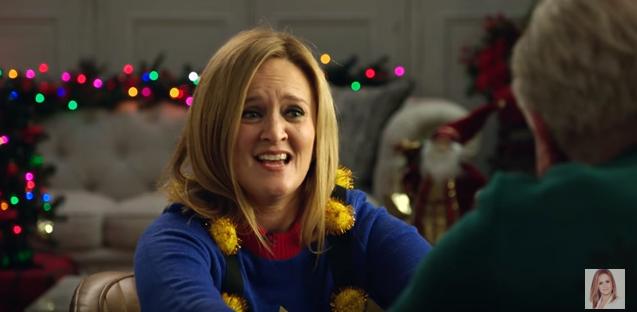 In a Full Frontal Christmas special, Samantha Bee sat down with conservative commentator Glenn Beck to discuss the coming Donald Trump presidency. Beck was once a widely mocked right-wing pundit, but since the rise of Trump, he's found a new audience of those disaffected by 'Trumpism'
"You've said a lot of crazy bullshit, OK?" Bee told Beck. "For people in my world, even if all you said for the rest of your life were reasonable things, I feel like you've still earned a permanent side eye from them. Is that OK with you?"
But any animosity between the two commentators quickly disappeared as they discussed the need to resist Donald Trump. Beck suffered attacks from the right because he argued against Trump's campaign. Bee unashamedly attacked Trump throughout the campaign.
"As a guy who has done damage, I don't want to do any more damage," Beck told Bee. "I know what I did. I helped divide. I'm willing to take that. My message to you is please don't make the mistakes that I made, and I think all of us are doing it. We're doing it on Facebook. We're doing it on Twitter. We tear each other apart and we don't see the human on the other side."
Bee concluded that Beck was a decent person who shared her concerns about the incoming Trump administration and the two will continue to criticize and resist Trump and his tendency toward authoritarianism.
You can watch below.