In Case You Missed It: SNL's Hillary Clinton Woos Faithless Electors With 'Love Actually' Parody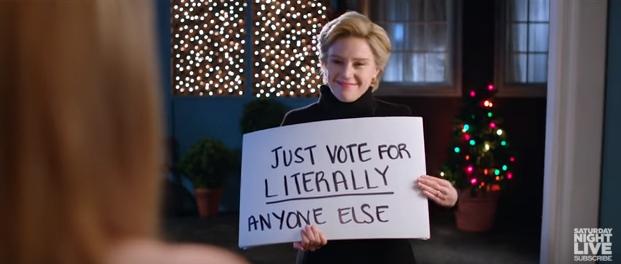 Hillary Clinton returned to Saturday Night Live last night to appeal to the electoral college for votes. Kate McKinnon reprized her role as the former secretary of state in a parody of Love Actually. McKinnon's Hillary knocked on the door of an elector pledged to Donald Trump and showed a series of cards to convince her to change her mind.
The electors in each state meet tomorrow, December 19 and an unprecedented number of electors have said they will not vote for Trump despite being pledged to him. Several electors may defy the popular vote in their individual states and vote for Clinton or a third option.
You can watch below.