Donald Trump: Russia's Man In The White House?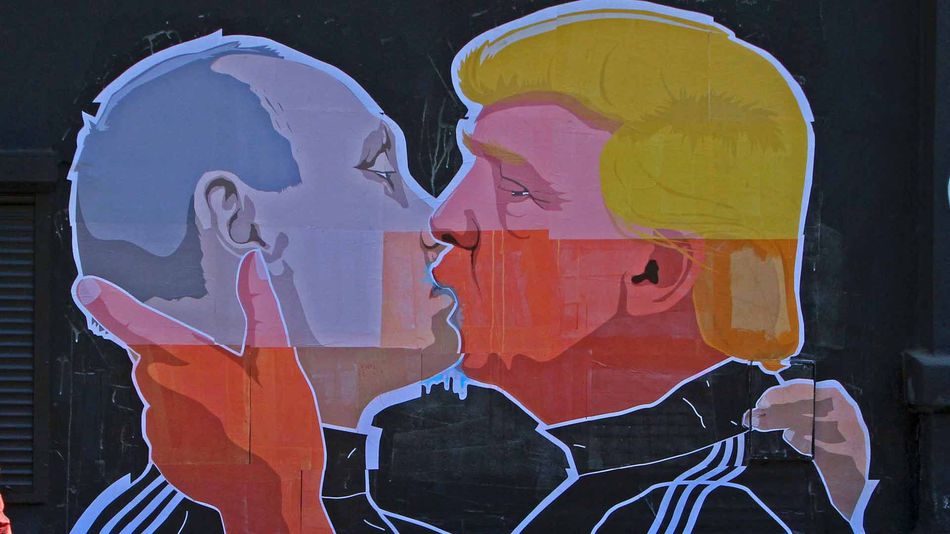 Is Donald Trump Russia's man in the White House? The CIA now believes that Russia interfered directly in the presidential election to get Donald Trump elected. Russian state actors hacked the Republican National Committee but released no documents from the GOP. Instead, Russia gave only Democratic documents to Wikileaks.
Julian Assange has denied Wikileaks received documents from Russian hackers but the CIA is certain that Russia was responsible for the DNC hack. Documents from the DNC damaging to Hillary Clinton's campaign were published by Wikileaks, including private emails from close ally John Podesta.
There is now clear evidence that Russian interference affected the outcome of the election. Voters who stayed away from the polls on voting day because of Hillary Clinton's 'scandals' or claims that DNC Chair Debbie Wasserman Schultz 'rigged' the primaries against Senator Bernie Sanders may have cost Clinton the White House.
The Trump transition team has denied any Russian involvement. In a brief statement, the Trump team clearly criticized the CIA. "These are the same people that said Saddam Hussein had weapons of mass destruction," the Trump statement said. This is an obvious insult to the intelligence services. During the campaign, Trump denied that the 17 intelligence agencies claiming Russian interference knew what they were talking about. He has also claimed he knows more than the generals.
The president-elect is now claiming  the security infrastructure he will soon lead doesn't know what it's doing. Trump is only attending one intelligence briefing a week, while Vice President-elect Mike Pence attends six. All this will no doubt please Russia and its leader Vladimir Putin. Putin has praised Trump since his election. Russia hopes the Trump administration will lift sanctions imposed on Russia since its invasion of Ukraine in 2014.
Since his election, Trump has insulted China by taking a phone call with Taiwanese President Tsai Ing-wen and publicly attacking their trade policies; he has chosen Lt. Gen. Mike Flynn, a man who engages in unfounded conspiracy theories, to be his national security adviser and he has praised Philippines' President Rodrigo Duterte's brutal crackdown, which has resulted in hundreds of extra-judicial killings.
Russia would not have interfered in the US presidential election unless its leaders, including Vladimir Putin, believed Donald Trump's victory would directly benefit them. Trump's total unwillingness to accept the CIA's conclusions, his decision to attack the US intelligence agency and his haphazard approach to foreign policy are exactly what Putin and his agents had in mind.
However, Donald Trump's impulsiveness and unpredictability could easily change his attitude to Russia, especially if Russia begins to act more aggressively in eastern Europe. But Trump's changeable character has hardly been ignored by Russia. The country that hacked the DNC to help Trump win won't stop there: Russia will capitalize on its success. There will be more hacks, in the US and elsewhere. If Russia can put Donald Trump in the White House, what else can it do?