Democrat Senator Baits Republicans: You're 'Terrified' To Repeal Obamacare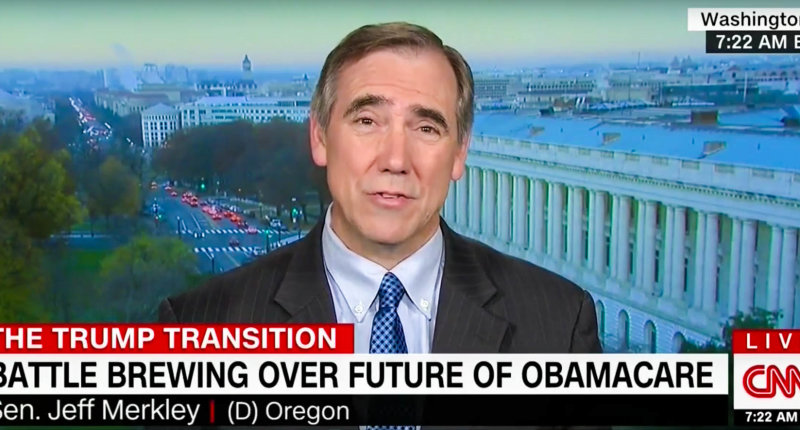 Now that Republicans control both houses of Congress and will soon have a Republican president in the White House, they will finally be able to repeal the Affordable Care Act. The GOP has tried more than 50 times to repeal Obamacare but has failed each time, often through presidential vetoes.
Now that Republicans will finally be able to end Obamacare, Donald Trump and other have shifted position and may decide to keep popular parts of the act. Democrat Senator Jeff Merkley told CNN today that Republicans are scared to repeal Obamacare now they finally have the power.
"The Republicans are terrified of actually repealing because so many elements are quite popular," the Oregon senator told Chris Cuomo. "The idea that you can have insurance even if you have preexisting conditions, the fact that children can stay on your policy until age 26, the investment in prevention, because prevention is so much smarter than treating diseases down the road — all of these elements really resonate."
You can watch Merkley's comments below.