Trevor Noah: We Know More About Anthony Weiner's D*ck Than Donald Trump's Money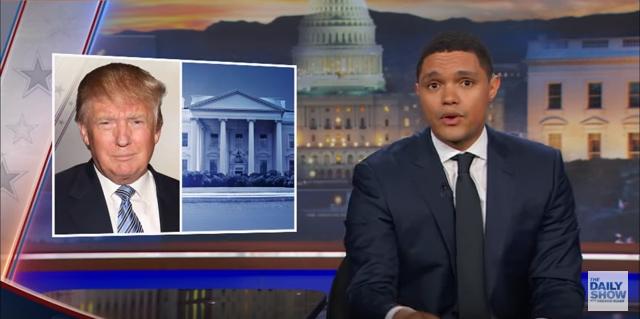 The Daily Show's Trevor Night last night explained that the American know more about Anthony Weiner's penis than President-elect Donald Trump's finances. Noah compared Trump's lack of transparency about this money to Weiner's very public leaked photos.
Noah told his Daily Show audience that Donald Trump 'is the winner of Thanksgiving' because he won the election campaigning the way he wanted but 'he'll also be the first commander-in-chief who's doing president as his part time job.'
Noah wondered why after such a long campaign, the public still knew so little about Trump's money but had much more information on email servers, email deleting programs and former Congressman Anthony Weiner's penis. Weiner was investigated for allegedly sexting and underage girl during Trump's campaign.
"We even know the shape and size of Anthony Weiner's dick," Noah said. "But we know almost nothing about where Trump's money is. We focused on the wrong …" Noah said before finishing in nervous laughter. "But what we do know is Trump plans on making even more."
Noah discussed ways Donald Trump may make even more money now he's president. Trump has reportedly pressured foreign leaders to approve construction projects and encouraged his daughter Ivanka to help him in meetings with countries where he has business interests.
"People who voted for Trump said they wanted someone who would run America like a business," Noah said. "More and more though, it seems like voters got someone who is running America for his business. Maybe you should put that on a hat."