Fox News Guest: Obama Should Make Sure Fidel Castro Is Really Dead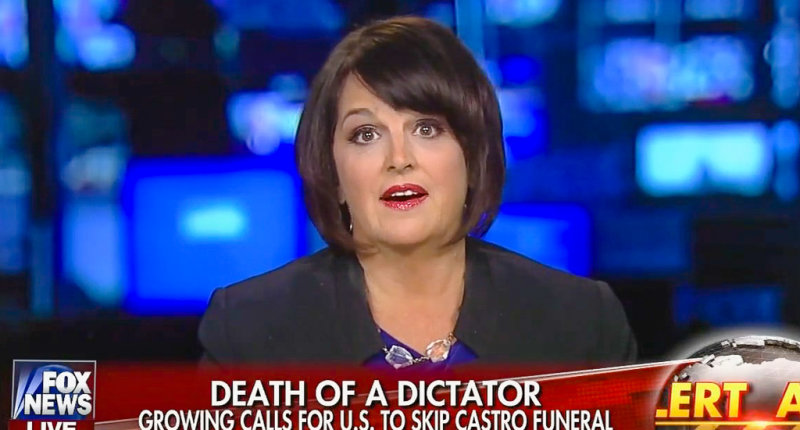 Former dictator of Cuba Fidel Castro died this week aged 90 after dominating politics on the island nation since the 1950s. Many Cuban Americans, especially in Florida, celebrated the death of a man who harmed their families and their property in Cuba. But for some people, the announcement of Castro's death was not enough.
Fox News hosted a discussion about Castro's legacy with self-identified Cuban American Kristina Arriaga. Arriaga was pleased that Castro was dead but called on the Obama administration to verify that Castro was actually dead. The US government tried many times to assassinate Castro while he was president.
"We Cuban Americans believe in trust but verify," Arriaga said. "If I were the president, I might consider sending the surgeon general — just to make sure Fidel Castro is really dead." Arriaga was arguing against sending any diplomatic representation to Castro's funeral.
Cuba is in a period of mourning for the former president which will involve sending his ashes around the island for Cubans to pay their respects.
You can watch the Fox News segment below.