Donald Trump Demands Apology From Hamilton Cast For 'Harassing' Mike Pence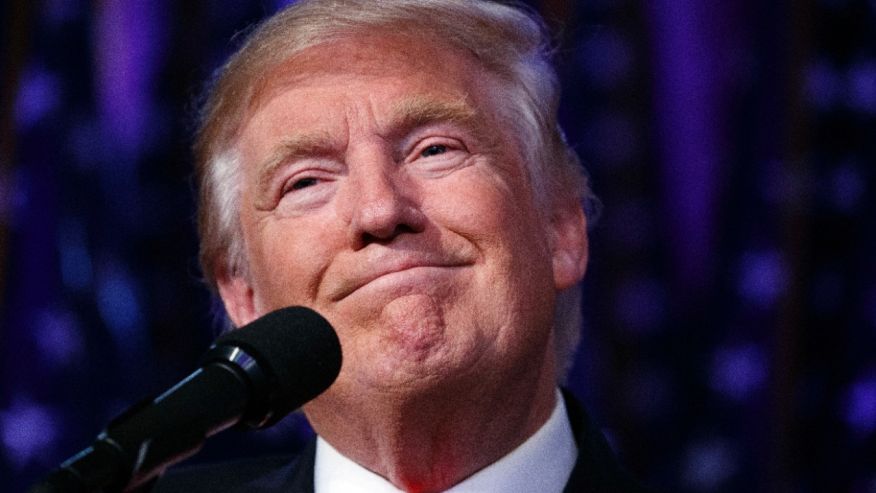 Donald Trump has demanded that the cast of Hamilton apologize to Vice-president elect Mike Pence. Pence attended the Broadway show last night and was booed by the audience. One of the show's stars lectured Pence about the rights of minorities.
"Our wonderful future V.P. Mike Pence was harassed last night at the theater by the cast of Hamilton, cameras blazing.This should not happen!" Trump said on Twitter. Trump has returned to Twitter following the presidential election and despite claims he would tone down his comments, the president-elect is still tweeting his opinions on anything that crosses his mind.
"The Theater must always be a safe and special place," Trump tweeted. "The cast of Hamilton was very rude last night to a very good man, Mike Pence. Apologize!" The show's lead, Lin Manuel Miranda and the cast are unlikely to apologize. Miranda has been an outspoken defender of minority rights and he has criticized Republican policy toward his native Puerto Rico.
Trump's choice of Senator Jeff Sessions as attorney general has worried minorities and civil rights activists. Sessions was refused a judgeship in 1986 following reports he accused the NAACP and ACLU of being 'un-American' and 'Communist-inspired'.