Stephen Colbert Wonders If Donald Trump Will Wipe His Ass With The Constitution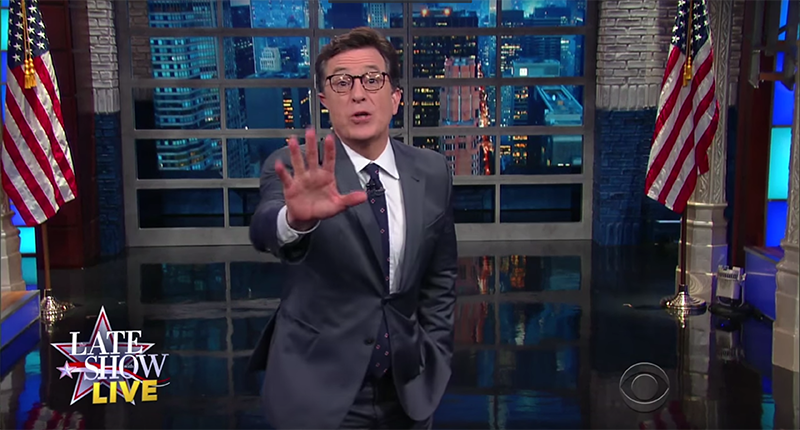 Stephen Colbert is making a lot of hay out of this year's presidential election. His recent conspiracy theories diagram drove the censors mad and he always has something to say about Donald Trump. Last night was no exception.
Colbert criticized the GOP candidate for refusing to say he would accept losing in November. Donald Trump has repeatedly claimed the election will be rigged and during last night's debate he again refused to say that he would accept the outcome of the election. The Late Show was perfectly timed to get Colbert's reaction.
Colbert said Trump's answer to debate moderator Chris Wallace was perhaps the defining moment in the American election. Trump said he would keep the country in suspense about whether he accepted the result. "Oh, suspense. Democracy's gonna end with a cliffhanger," Colbert said. "I guess we're all gonna have to wait until November 9th to find out if we still have a country, if Donald Trump is in the mood for a peaceful transfer of power or if he's just gonna wipe his fat ass with the Constitution."
You can watch below.