Trump Supporter On Bill Maher Can't Stop Interrupting: Just Like Donald Trump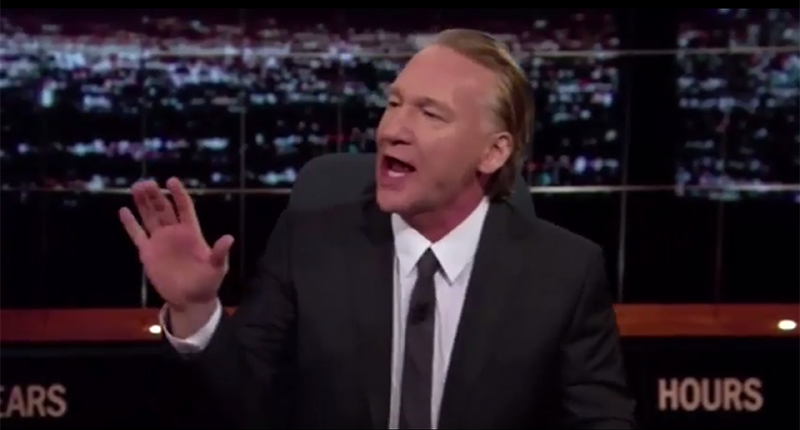 Donald Trump interrupted Hillary Clinton 51 times during Monday's debate. Last night on Real Time one of Bill Maher's guests channeled his candidate and continuously interrupted Maher and a female Democratic guest even when Maher shouted at him to stop.
Trump campaign surrogate Stephen Moore refused to listen to statistics on the economy and talked over Maher and Angela Rye, a Democratic commentator, repeatedly as she tried to point out Trump's history of not paying his contractors. Moore's interruptions started early, causing Maher to shout "I must fucking stop you!"
Rye attempted to explain why Trump's history makes him a bad choice for the economy but Moore wouldn't let her speak and behaved exactly the same way as Trump had during the debate. "I know you're really excited, but let me be really clear," Rye said. "This is not the Monday night debate and I'm not Hillary Clinton. So, I'm just being very clear with you, I have something to say, and I need you to let me talk. Thank you."
Moore continued to loudly talk over Rye and Maher, despite repeated calls for him to stop. Rye delivered a series of skeptical looks as Moore refused to let her speak. "The problem is, your candidate has deceived his voter base," Rye said before Moore spoke over her yet again.
You can watch the segment below.