Samantha Bee Tears Into Jimmy Fallon's Trump Interview: Ratings Matter More Than Brown People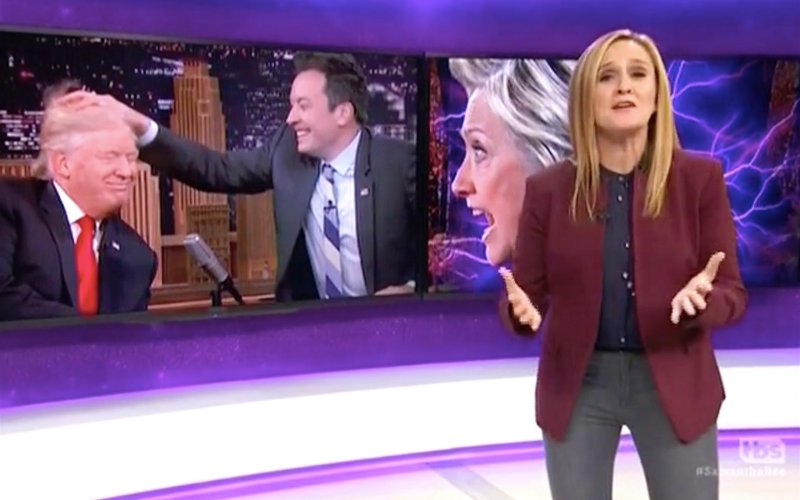 Samantha Bee joined the criticism of Jimmy Fallon last night, tearing into the late night host for his softball interview of Republican candidate Donald Trump. Bee used her Full Frontal show to condemn major TV networks for enabling Trump.
"Why do so many Americans think playing footsie with fringe hate groups isn't a disqualifier from polite society, much less the presidency?" Bee asked. "Maybe because that's the message they get from entertainment giants like NBC," Bee said.
Bee wondered why major shows like Saturday Night Live had invited Trump to appear and why Jimmy Fallon not only hosted Trump but gave him an easy time.
"I guess because ratings matter more than brown people," Bee said. "Sure, he's making life palpably dangerous for Muslims and immigrants, but hey, he's good entertainment! Here's a thought: when Holocaust survivors are telling you this guy gives me déjà vu, maybe don't invite him up into your house to play with them."
You can watch an excerpt below.