CNN Cancels 'Dr. Drew' A Week After Drew Pinsky Claimed Hillary Clinton Had Brain Damage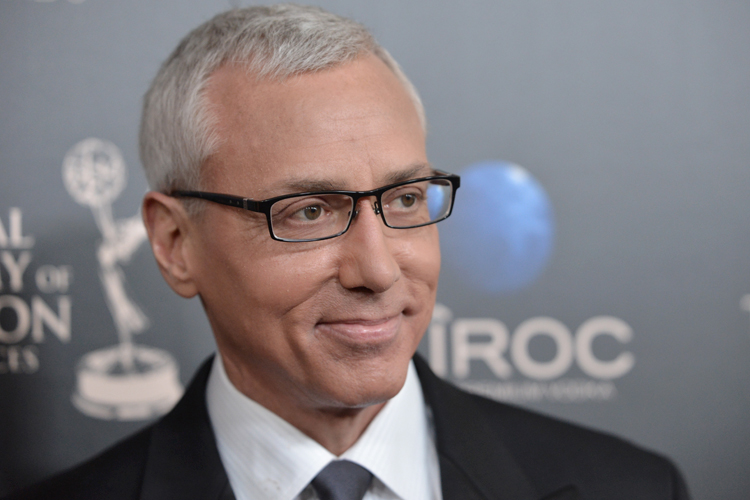 CNN has cancelled Dr. Drew On Call, the HLN show hosted by Dr. Drew Pinsky. The surprise news comes just over a week after Pinsky said that Democratic presidential candidate Hillary Clinton has potential brain damage. CNN has claimed the decision is part of a wider shake up and that other shows will be affected.
"What is going on with her health care?" Pinsky said on a radio show eight days ago. "It's bizarre. I got to tell you. Maybe they have reasons, but at a distance, it looks bizarre. There ought to be some sort of standard for people that are going to lead the country or are going to making these important decisions."
Pinsky reiterated claims that Clinton suffered serious health problems that were not properly reported. This is a popular claim among Clinton's right-wing opponents and conspiracy theorists. "I mean, it's dangerous and it's concerning, but you can see … When she hit her head, she had to wear these prism glasses when she came out," Pinsky said. Pinsky's comments are almost exactly what Karl Rove claimed on Fox News recently.
"That is brain damage, and it's affecting her balance. Now clearly, it hasn't affected her cognition, but tell us a little more about that. That's profound," Pinsky said. "You've got to wonder. It's not so much that her health is a grave concern. It's that the care she's getting could make it a concern." Pinsky suggested that Clinton is not receiving proper treatment for her apparent illness.
Pinsky's show has aired for six years and CNN is claiming the decision to end it was 'mutual'. But right-wing observers will see evidence that the 'mainstream media' is trying to silence what they think is the truth about Clinton's health problems. HLN is reportedly going to focus more on hard news in the future.