MSNBC Rewards Once-Disgraced Brian Williams, Gives Him His Own Nightly Program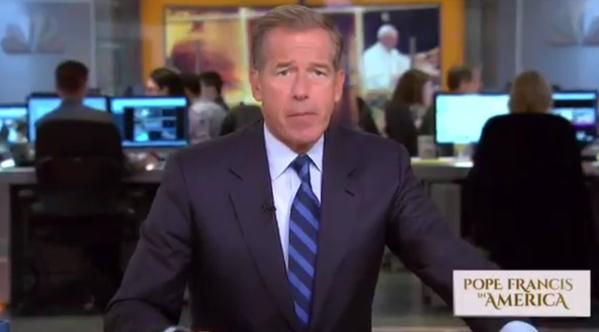 It looks like Brian Williams is getting another chance to sit behind the anchor's desk.
More than a year after he lost his job as the face of NBC News, the one-time NBC Nightly News anchor is being given a shot at redemption. According to CNN's Brian Stelter, the 57-year-old will be handed the reins of his own 11 PM ET weeknight program beginning after Labor Day and running through at least Election Day.
The network has normally used that time slot to begin re-airing their primetime programming, ending their live coverage at 11. However, they've been recently experimenting with live broadcasts, perhaps seeing how the ratings will look if they commit to another hour this fall.
Per Stelter, it isn't clear yet if Williams will be given a full hour or just 30 minutes. The focus will be on Williams wrapping up the day's biggest stories, something he's obviously well versed at, considering his ten-plus years anchoring the Nightly News and the several previous years hosting his own programs on MSNBC and CNBC.
Currently, CNN typically airs CNN Tonight, hosted by Don Lemon, live in the 11 PM slot, though sometimes they'll end it after the 10 PM hour. With MSNBC and CNN battling for the #2 spot in cable news — they are still far behind Fox News — MSNBC is looking to find a way to compete in every hour. With the veteran Williams on staff, they're willing to see if this is a low-risk gamble that can pay off.
Williams is only at MSNBC because he was caught exaggerating or flat-out making up shit surrounding events he had covered. Specifically, there was the Iraq War helicopter story in which he said he was forced down after the chopper he was on took an RPG. He was removed from his position at Nightly News and suspended for six months without pay.
Since returning, he's been serving as a breaking news and special coverage host, normally in the daytime, but seeing primetime and late-night service during the primaries and the recent party conventions. During some of these times, he's been poked fun of on social media for his attempts at moderating panels, lightening the air or general awkwardness.