Feel The Star Power As Scott Baio Will Be Speaking At The Republican Convention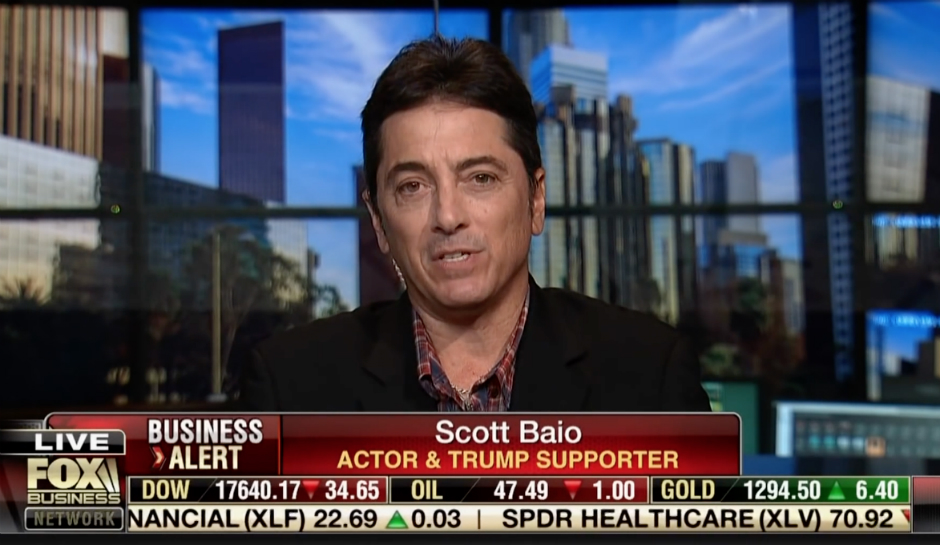 Heading into next week's Republican National Convention, presumptive GOP nominee Donald Trump has been forced to hit back against claims that he's struggled to get noteworthy speakers for the four-day event. Republican fears were realized when the New York Times got a hold of the list of speakers, revealing that it was desperately lacking star wattage, both politically and from the entertainment/sports side.
Things looked even worse when Football Jesus pointed out he wasn't coming. With no Tim Tebow on the ticket, the Trump team needed to fill an additional spot, and they went with one of the biggest stars around — Scott Baio!
Yep! During an appearance on Fox News Saturday night, Chachi let the world know that Donald J. Trump had personally asked him to speak at the convention, and he accepted.
You heard it 1st on @JudgeJeanine that @realDonaldTrump personally asked me to go to the #RNC2016 and speak! @DonaldJTrumpJr @EricTrump

— Scott Baio (@ScottBaio) July 17, 2016
Baio's last studio film role was in 2004's Superbabies: Baby Geniuses 2, which is currently listed as the third-worst film of all time in the IMDB database.
Baio won't be alone when it comes to has-beens who never even rose above the C-list when they were 'stars.' Antonio Sabato, Jr. will also be speaking at the RNC. Sabato's greatest claim to fame was being featured as an underwear model for Calvin Klein.
After Baio announced his appearance, Twitter did what Twitter does best:
Paul Manafort says their problem is they have too many people wanting to speak..
This explains choosing Scott Baio https://t.co/ZYadNm6swk

— Maggie Jordan (@MaggieJordanACN) July 17, 2016
"Get me Scott Baio. Gotta have that guy!" is a thing no one has ever said. At least not this century.

— Kaili Joy Gray (@KailiJoy) July 17, 2016
At this GOP convention, Scott Baio will be the empty chair.

— Harold Itzkowitz (@HaroldItz) July 17, 2016
Scott Baio: Because Clint Eastwood's empty chair was already booked this week

— TBogg (@tbogg) July 17, 2016
It was super nice of Scott Baio's boss at Radio Shack to give him time off to go to Cleveland on such short notice.

— TBogg (@tbogg) July 17, 2016
Scott Baio, Antonio Sabato Jr, Don King. Smart of @realdonaldtrump to multi-task by casting #TheApprentice, spring. Since he won't be POTUS.

— Only4RM (@Only4RM) July 17, 2016
Also, what are the chances that Baio calls Obama a secret Muslim? 98% 99%?