Michelle Fields Gets Last Laugh, Tells Corey Lewandowski That Breitbart Is Hiring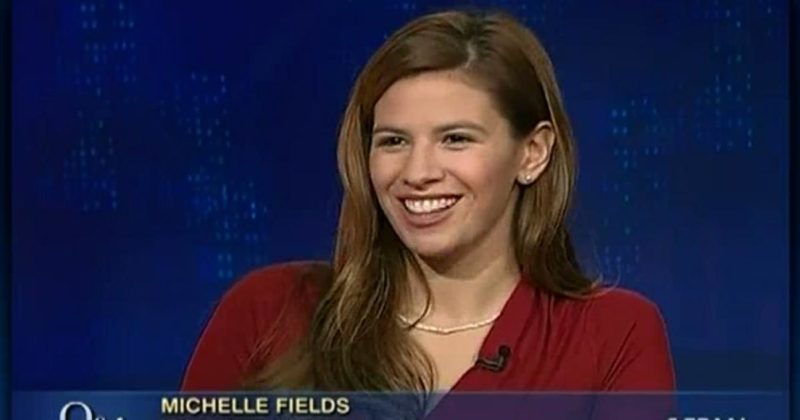 When the perfect opportunity arises, you better jump on it, because they don't come very often. And that is exactly what former Breitbart and current Huffington Post reporter Michelle Fields did on Monday.
Minutes after the New York Times broke the story of campaign manager Corey Lewandowski being shitcanned by Donald Trump, Fields sent out a simple but absolutely perfect tweet in response:
Hey @CLewandowski_ I hear @BreitbartNews is hiring https://t.co/YKOZqRdi0p

— Michelle Fields (@MichelleFields) June 20, 2016
So, so, SO good!
As you may recall, earlier this year Fields was working for Breitbart News as a reporter following the Trump campaign. Following a press conference, Fields tried to get the real estate mogul to answer a question, only to be forcefully grabbed by Lewandowski and tossed aside. The campaign manager's grip on her arm was hard enough that it caused bruising, and Fields was shaken up by the entire experience. However, the Trump camp denied the incident ever happened, and instead of apologizing, Lewandowski gaslighted Fields, calling her delusional.
Eventually, Fields quit her job with Breitbart — along with several others — over the publication seemingly taking Lewandowski's side of things. (Breitbart has been extremely pro-Trump this entire election season.) She also filed a police report in lieu of a simple apology, largely due to the Trump camp daring her to do so. Eventually, Lewandowski was arrested for simple battery but the prosecutor decided against making a case. However, video and audio evidence indicated Fields was telling the truth about Lewandowski manhandling her.
In the end, Fields received a job from HuffPost and is covering the election. On the other hand, Corey Lewandowski finds himself unemployed. It may not have been instant karma, but karma came through in the end.