Political Hack Mark Halperin Thinks His Buddy Donald Trump Can Turn California Red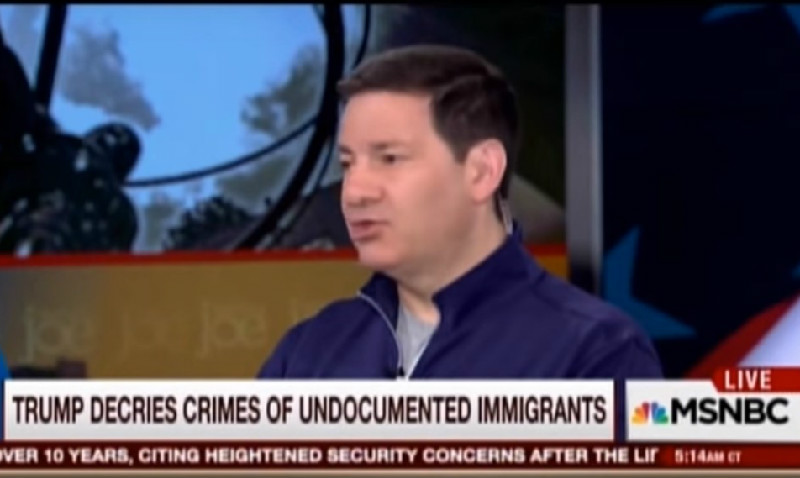 Bad pundits are gonna bad pundit, and that's what Bloomberg's Mark Halperin did Friday morning.
While talking about Donald Trump (natch) on Morning Joe, the With All Due Respect host and lifelong political hack went to bat for his boy. Talking about Trump's recent campaign stops in California, Halperin made the bold proclamation that the former reality TV star would put the state into play for the general election.
Yes, you read that right. Mark Halperin, prognosticator of prognosticators, seer of seers, believes the dude that said Mexicans are rapists and criminals and claims he's going to build a massive wall along the southern border (that Mexico will pay for), can possibly win the state with the largest Hispanic population.
After Joe Scarborough stated that there just aren't enough angry white voters out there to make it even competitive for Trump in a general election, Halperin said he doesn't think the math is as cut and dry as all that. In his opinion, Trump will eventually pivot and appeal to Hispanic voters. He then pointed out that reliably blue states like New Jersey, Illinois and Pennsylvania will be toss-ups with Trump in the mix. This led to a bemused JoeScar telling Mark, "He's never going to win California anyway."
Au contraire, ye of little faith. Halperin explained that maybe Trump has issues with Hispanics in California today, but he believes that he can potentially appeal to voters in the state enough to make Clinton "play defense" in the state. He reiterated that Trump will put more states into play than just California. Scarborough once again interjected, predicting that there would be no way whatsoever that Hillary Clinton will need to defend California.
But Halperin wasn't buying it, stating that The Governator had rebuilt the state's Republican Party after Pete Wilson destroyed it. (Yeah, Arnold won that weird recall election, but it didn't lead to any renaissance for the party in the state.)
Meanwhile, the most recent head to head poll shows Hillary Clinton up 28 points in the state. At this point, the states Trump is going to put into play are the red ones like Utah, Mississippi, South Carolina and Arizona that polls show are leaning blue if he's the nominee.
Below is video of Halperin being dumb, courtesy of Talking Points Memo: