Fox's Steve Doocy: After Placing Woman On $20 Bill, "We're Going To Have Cats On Money"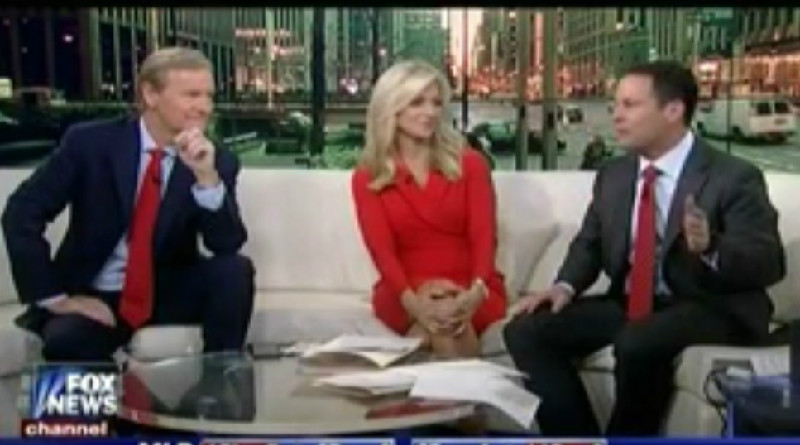 Because not every single segment on Fox News can be kvetching about Hillary Clinton's emails, we were treated to some good ol' fashioned faux outrage about liberalism and feminism run amok on Monday.
The curvy couch sitters of Fox & Friends, with additional short-skirted blonde Heather Nauert tossed in for good measure, tackled the recent news regarding the Treasury Department's decision to place a woman on the $20 bill, replacing Andrew Jackson. Initially, it was expected that they would put a historic female on the $10 bill in place of Alexander Hamilton.
The way the Foxites see it, this is all because the musical Hamilton is super popular, what with its black rappy stuff and hippity hop and Snoopy Doggy Doggy Dog and Iced Tea or whatever taking hold of the populace. Therefore, a really good man like Jackson — who created the Trail of Tears, supported slavery and was a general dick — is getting screwed because liberals or something.
But, worse than that, now that we are placing a woman's face on actual paper money, where does it stop? I mean, are we even going to let men have any representation? Hell, isn't this all a slippery slope to just putting animals on a bill, especially if they are in a musical too? Co-host Steve Doocy addressed this pressing matter in an exchange with his colleagues:
DOOCY: You know, well here's the thing that really got me about what she just said is they're going to keep Hamilton on because of a Broadway show.
NAUERT: That's crazy.
DOOCY: If that is the standard, next thing you know, folks, we're going to have cats on money.
Crazy, right? Fellow host and mouth-breathing specialist Brian Kilmeade was extra concerned that men were going to get a raw deal. The consensus opinion on the set was that Treasury should just make another bill, especially for women so as not to take away from any of the men currently represented.
KILMEADE: Why don't we just create another bill for a woman? Create like a —
NAUERT: Like a $2 bill. No, a $4 bill.
AINSLEY EARHARDT: No, more than that.
KILMEADE: Make it a $25 or something because Andrew Jackson at 13 was a courier in the Revolutionary War.
[…]
DOOCY: Yeah, and what woman should be on the next bill that they change? Let us know.
KILMEADE: And should we leave men alone?
EARHARDT: Should we have more women?
DOOCY: I'm pro-woman.
KILMEADE: Right, create a new bill.
Reminder: Fox & Friends is the highest rated morning show on cable news.
Below is video of the segment, courtesy of Media Matters: