Trump Adviser Who Thinks Spouses Can't Be Raped Says Polls Are Lying About Women Hating Trump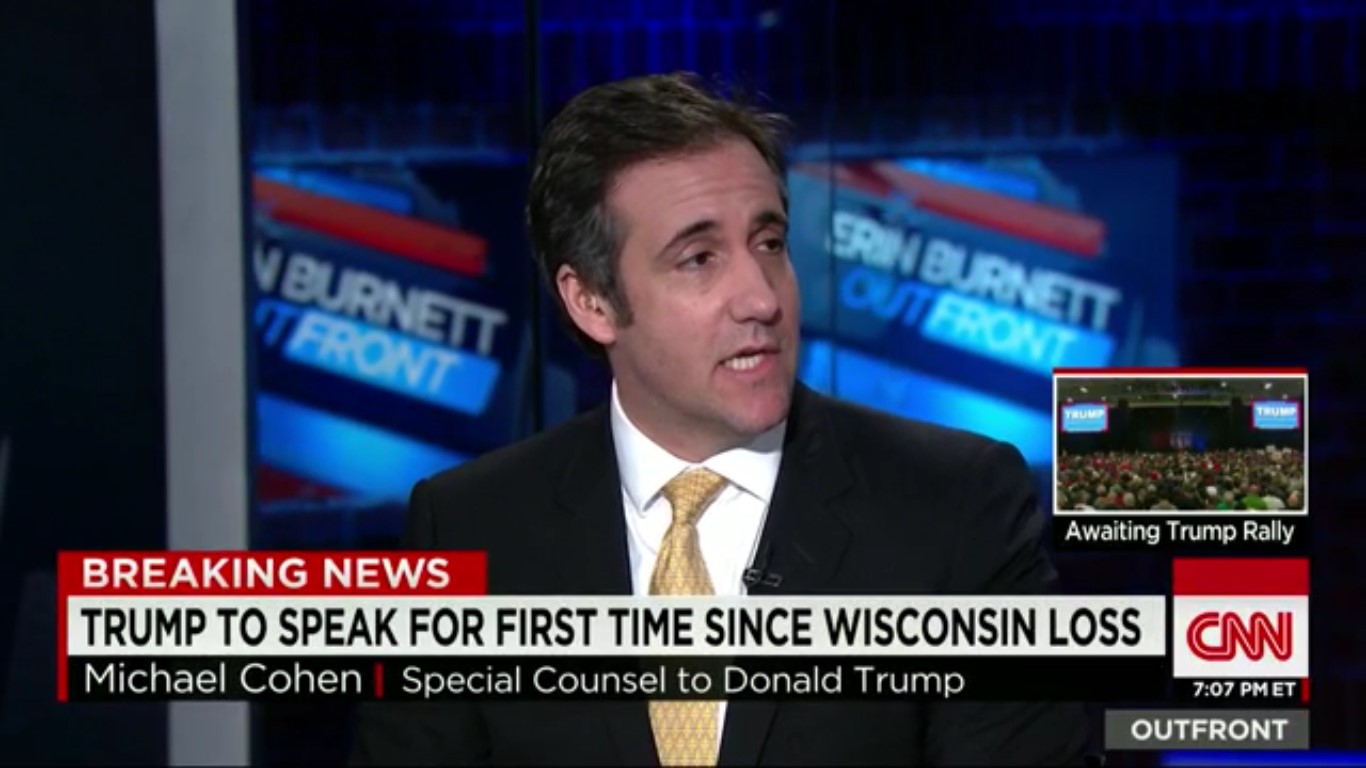 One thing we've definitively learned during the Rise of Trump is that the GOP frontrunner and ex-vodka salesman loves polls. Especially when they show him in the lead. The dude just can't get enough of them. He can't stop talking about polls, polls, polls.
Except, of course, when the poll numbers don't favor him. Then, they are bad polls, totally fabricated, absolutely biased, completely made up and bigly unfair. Sad!
Over the past couple of weeks, especially as Trump has seemingly made it his personal mission to piss off every single woman in America, his poll numbers among women (and pretty much every other voting group) has bottomed out. In the aftermath of his abortion flip-flops (and reverse flip-flops), attacks on Heidi Cruz and the gaslighting of a female reporter (not to mention his general incompetence in recent interviews and town halls), polls show that 75% of women have a negative view of The Donald.
Well, coming off of an embarrassing defeat in the Wisconsin primary, Trump sent out his merry band of minions to do some spin control on the cable news shows. One of those loyalists was none other than Michael Cohen, attorney and adviser to the celebrity billionaire. Early in Trump's campaign, Cohen was a frequent guest on radio and television. That is until he claimed that spousal rape didn't exist when defending Trump against accusations that he sexually assaulted his first wife Ivana.
Anyway, Cohen appeared on CNN's Erin Burnett OutFront on Wednesday night, and he was asked about both the Wisconsin loss and Trump's piss-poor ratings with female voters. While he conceded that Trump should have done better in Wisconsin, he just blamed it on the #NeverTrump movement and the 'establishment' throwing money against the reality TV star.
However, as for women voters, Cohen bluntly stated that he didn't "agree with any of those polls or any of those numbers." He added that they are all manipulated by the liberal media and that "women don't have an issue with Mr. Trump. He also felt that Trump would do well with all minority groups, despite the poll numbers, because as we all know by now, they're false — unless they aren't.
But, don't just take Cohen's word on this, you should listen to some real experts:
.@MichaelCohen212 thanks for keeping the media straight about @realDonaldTrump because they have been getting it twisted. #Stump4TrumpBaby

— Diamond and Silk (@DiamondandSilk) April 6, 2016
@MichaelCohen212 you're right, we don't agree with any of these manipulated polls. Women have a favorable view of @realDonaldTrump.

— Diamond and Silk (@DiamondandSilk) April 6, 2016
If Diamond and Silk say it's true, it must be!