Bye, Felicia: Elisabeth Hasselbeck Announces She's Leaving 'Fox & Friends' At Year's End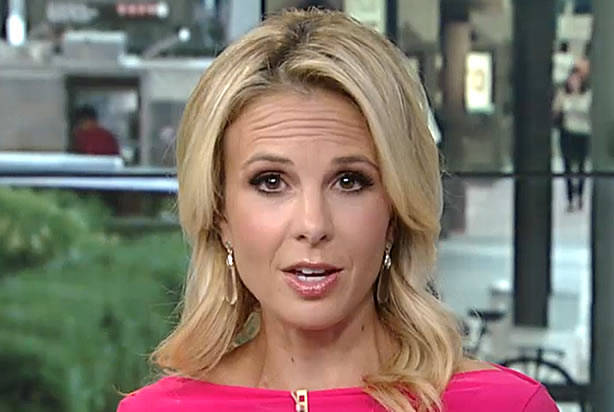 Oh my stars and garters, how will we get through our mornings now? In a statement released Monday afternoon, Fox News announced that Fox & Friends co-host and former Survivor contestant Elisabeth Hasselbeck will step down from her current position at the end of December. In the press release, it is stated that Hasselbeck is leaving to spend more time at home raising her three children.
Below is from Hasselbeck's statement:
"Oftentimes, the most difficult decisions are between two great things. Throughout my 14 years working in television, I have never experienced a more positive and thoughtful atmosphere than Fox News Channel, thanks to the strong leadership of Roger Ailes, who has created the best working environment a woman and mother could ask for. His understanding, compassion, and kindness was exemplified when I shared with him that I am entering into a season where I want to start my day with my children first, and he offered his blessing to do so. With a heart full of gratitude and the peace that God has given me, I am confident that this personal decision is the right one for our family, and we will be joining all of you watching Fox & Friends each morning as we get ready for school together."
Hasselbeck joined Fox News in 2013 after spending a number of years as a regular panelist on The View. It was during her days on the ABC talk show that she carefully honed her extreme conservative persona, getting into on-air battles with liberal colleagues Rosie O'Donnell and Joy Behar on a regular basis. Her slim figure and blond locks, combined with her willingness to spout far-right rhetoric at the drop of a hat, were tailor made for Fox News, and the network came a knocking.
Since replacing Gretchen Carlson as the centerpiece on the curvy couch, Hasselbeck has not disappointed Ailes when it comes to toeing the company line. She's made it a daily occurrence to talk shit about President Obama, and has included his wife in her criticisms as often as possible. This isn't to mention the other times she's embraced stupid talking points the right has pushed.
Now, the network will have to find a replacement who is blonde, willing to wear micro-minis, and ready to hype up a Donald Trump presidency. I'm sure that will be an EXTREMELY tough task.