Because Fox News Hates You, They Are Giving Jesse Watters A Monthly Series Of Specials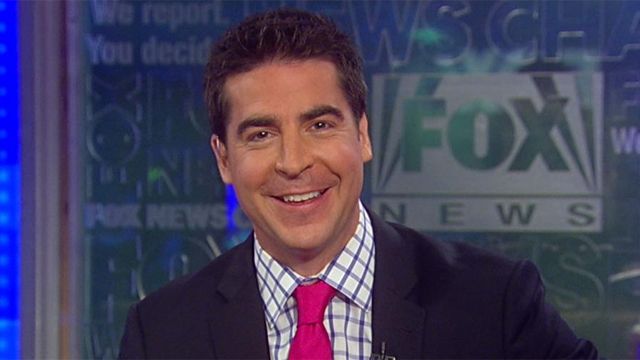 Apparently, Fox News thinks the one thing that will make its network even better and more 'Fair and Balanced' is to give contributor and owner of the world's most punchable face Jesse Watters his own series. Watters, who is a regular contributor to The O'Reilly Factor, will debut his series on Saturday evening. The monthly specials will be patterned after his Factor segment 'Watters World,' where he ambushes people on the street in order to prove liberalism is bad or something.
Per TV Newser, the specials will air until Election Day 2016. Fox News executive VP Bill Shine had the following to say in a press release:
"For many years, Jesse's wit and personality have played a dynamic role within the network and his Watters World segments on The O'Reilly Factor have proven extremely popular. It's only natural we'd want to expand on that this election cycle."
What should we expect from Watters' series? Well, a lot of snarky, mean-spirited jabs at people less fortunate, for one. In one infamous 'Watters World' earlier this year, Watters took his camera through New York City in an effort to highlight the homeless situation. Of course, the whole thing was a way to show that uber-Communist Mayor Bill de Blasio was destroying their city and making things worse by allowing scummy disgusting poors roam the train stations. It was seen as one the most dehumanizing segments ever by a network that specializes in demonizing the poor.
Outside of denigrating the less fortunate and snidely pointing his finger at them, we should also be treated to Watters making disparaging comments about minorities, specifically black people. It has become something of a specialty of his, specifically when he appears on The Five as a replacement host. Generally with a smirk that makes you want to break your TV, Watters tries to out-Gutfeld Greg Gutfeld when it comes to making smugly sarcastic remarks about race issues. On Tuesday, he helped shout down the one black man on the panel who was trying to explain the African-American perspective on the Mizzou protests.
Besides his insightful views on race (per Twitter, looks like we'll be presented with a 'Watters World' on Mizzou very soon), we can also expect a lot of shots at Obummer, Muslims and atheists, if his oeuvre is any indication. Should be a hoot.