Will The Media Apologize For Using 'Hero' Cop's Staged Suicide As Proof Of A War On Police?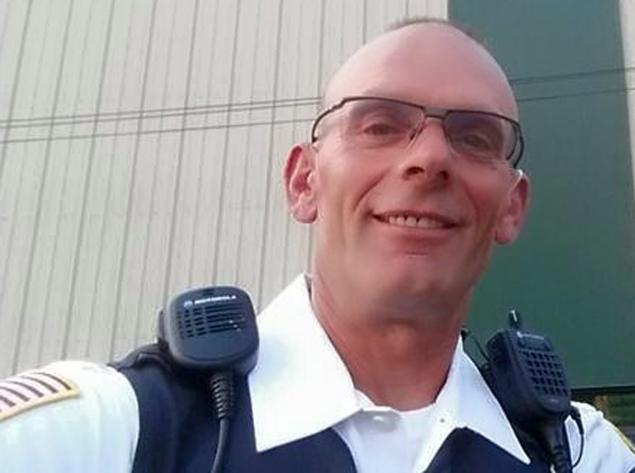 News broke late Tuesday night that police in Fox Lake, Illinois would be announcing that the death of Lt. Joe Gliniewicz, a longtime veteran of the city's police force and facing retirement, was actually a carefully staged suicide. Gliniewicz's death on September 1st became national news as it had been suspected that he was shot by three individuals after a traffic stop. A wide manhunt for the suspects took place and the FBI and Homeland Security joined the investigation. Gliniewicz had radioed in that he had pulled over two white males and a black man.
However, the news that was released at Wednesday's press release was far different from the story of a heroic cop being tragically gunned down by dangerous criminals on the run. Instead, we were presented with the revelation that Gliniewicz had been embezzling funds from the community to pay for personal luxuries, such as gym fees and adult website memberships. He realized he was about to be caught and he concocted an elaborate suicide plan that would portray the Army vet as a hero.
For many in the media, the Fox Lake officer's 'murder' was used as further proof that there was a War on Cops that had been made worse over the previous year by protests led by the Black Lives Matter movement. This so-called Ferguson Effect was hyped up by media outlets throughout the country. As one would expect, Fox News led the way, but it was not exclusive to them. USA Today also pushed forward the narrative in a number of pieces.
On the same day of Gliniewicz's, Milwaukee County Sheriff David Clarke, who has made a name for himself as a fierce BLM-opponent, appeared on Fox's The Kelly File and told host Megyn Kelly that this shooting was further proof of the war on police that had been exacerbated by protests. He also made sure to invoke President Obama, claiming he had it in for cops as well. Clarke called on Obama to speak out against the "anti-cop slime".
A few days later, on Fox News Sunday, host Chis Wallace brought on two police chiefs from large cities to push the Ferguson Effect narrative, specifically using Gliniewicz's death as a prime example of violence against police officers. USA Today also published an article a few days after the incident, listing it as part of a series of shootings that law enforcement feels is part of a growing trend of violence against cops. A local Fox affiliate ran a story saying that police officers are uneasy and "looking over their shoulders" because of incidents like this and the rhetoric coming from activists.
At least one opportunistic politician tried to use G.I Joe's death to bolster their conservative creds. In an op-ed for right-wing rag Hot Air, Wisconsin Governor and then-GOP White House hopeful Scott Walker used the shooting to talk shit about Obama and claim that America needed leadership to stop all of these cop murders. (Police officer killings are at a near all-time low, by the way.)
Now that this has all been exposed as a terrible hoax perpetrated by a crooked cop who wanted to both go out on top and provide insurance and pension money for his family, will those who used this story to push their predetermined narrative come out and say, "My bad!" I think you know the answer as well as I.