Defense Attorney Tells Fox News That Lots Of Women Cry Rape After Having "Regret Sex"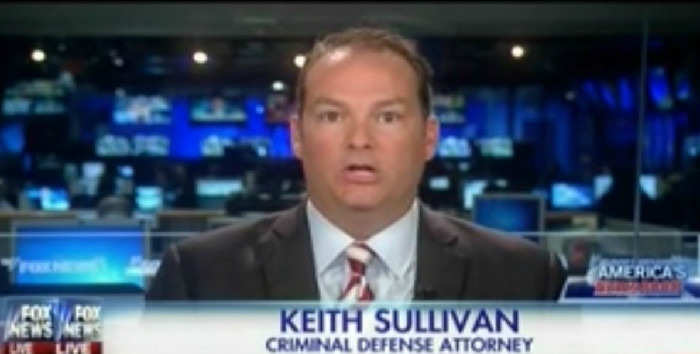 Whenever you are looking for your go-to source for rape apologists, Fox News is your network. During a segment on America's Newsroom Wednesday morning, defense attorney and frequent Fox News guest Keith Sullivan suggested that a 15-year-old girl could be lying about being raped because "many women" falsely accuse men of rape after having "what's known as regret sex."
Anchor Bill Hemmer was conducting a panel discussion on the ongoing New Hampshire prep school rape case, where recent graduate Owen Labrie is on trial for raping an underclassman. Allegedly, the young girl was assaulted as part of a tradition known as a "senior salute," where senior boys pressure young girls, preferably virgins, to have sex with them before graduation. During the trial, the girl has stated that her friends told her it was an honor and Labrie pushed her further than she wanted to go.
After Hemmer had former prosecutor Anna Yum speak about how the prosecution will try to get a guilty verdict, the host tossed it to Sullivan for his take on Labrie's defense strategy. Sullivan immediately pointed out that Labrie doesn't look like a rapist due to being an upper-middle-class white kid who somewhat resembles Harry Potter. (I think we see where this is going.) He also essentially said that Labrie is completely innocent due to text messages he exchanged with the accuser, which Sullivan feels clears Labrie's good name after being portrayed as a "monster" by the prosecution.
After Yum responded that there doesn't appear to be any motive for the young girl to falsely accuse someone of a crime, which would be a key driver for the prosecution, Sullivan answered back with his assertion that plenty of women cry rape after having sex that they later regret. The real sad part here there was no pushback on Sullivan's callously misogynistic statement. None at all. Then again, this is Fox. It isn't as if we should expect anything different.
This isn't the first time where Sullivan has publicly defended someone who was on trial for violence against women. In 2010, he appeared on Fox and indicated that Nicholas Brooks was likely innocent of strangling and drowning designer Sylvie Cachay in a hotel room. Sullivan bought Brooks' story that Cachay drowned after an accidental overdose of alcohol and drugs and stated that many men are wrongly accused in these types of instances. Brooks would later be convicted of Cachay's murder.
Below is video of Wednesday's segment, courtesy of Media Matters:
UPDATE: Mr. Sullivan contacted Contemptor and asked that we provide a link to his rebuttal regarding his recent appearance on Fox News. In his response, directed at Slate's Amanda Marcotte, Mr. Sullivan states that his comments surrounding the accused looking like Harry Potter were misrepresented and that he was paraphrasing Owen Labrie's defense attorney.