MSNBC Canceling At Least Three Shows And Bringing Chuck Todd Back…Is Olbermann Far Behind?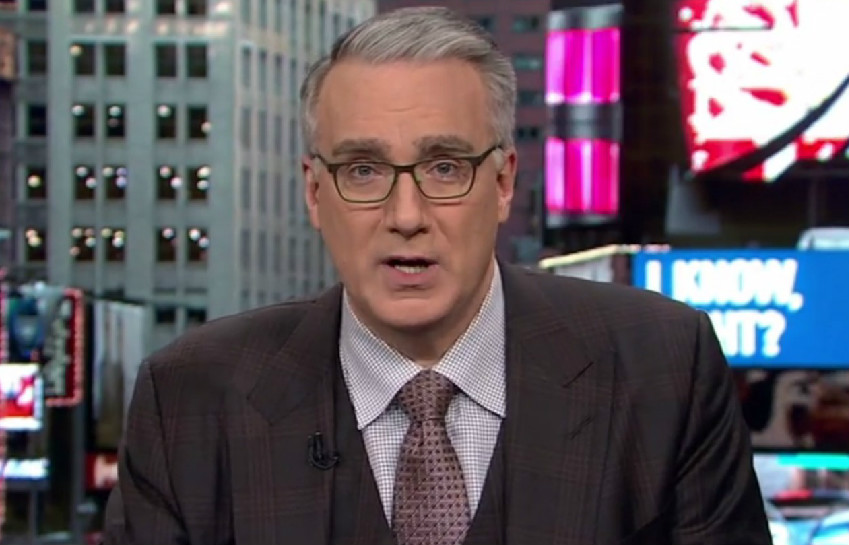 Early Thursday morning, Mediaite's Joe Concha reported that MSNBC will cancel three programs — NOW with Alex Wagner, The Cycle and The Ed Schultz Show — and bring back Meet the Press host Chuck Todd to head an hour-long midday program similar in format to his previous show, The Daily Rundown. The three programs getting the ax currently comprise the 3 PM to 5 PM ET block. With NBC News recently moving disgraced former lead anchor Brian Williams to the cable network, it seems logical that Williams will head up a straight-news program during one of the remaining slots, possibly for a two-hour block.
Based on Concha and Politico's Dylan Byers, it appears that NBC News Chief Andy Lack is looking to shake up the moribund network and jump-start its abysmal ratings.  One of the ways of doing this is to provide more actual news coverage and less opinion-driven programming, which started a few months ago when Ronan Farrow and Joy Reid were demoted to reporters and Thomas Roberts was given a two-hour block to replace their daytime programs. While Todd will likely be covering mostly politics on his show, it will almost certainly be more in the vein of MTP or Rundown — lots of insider reporting and analysis rather than debate and commentary.
Beyond Todd and the likely return of Williams to daily programming, more shakeups might be on the horizon. Sources confirm that MSNBC will have a large staff meeting Thursday afternoon and announcements will follow it. It would appear the announcement could just be the confirmation of the three midday shows being canceled and Todd and Williams getting programs. We will also likely learn the fates of Wagner, the panel members of The Cycle and Schultz. However, are other primetime shows in danger? Finally, what about the true wild card and obvious ratings fix — Keith Olbermann?
It has been rumored that MSNBC is seriously considering bringing Olbermann back to the fold. While the way Keith left in 2011 made it seem nearly impossible that he and the network could ever do business again, things change over time. MSNBC has been adrift since the split and has not felt the same since the opinionated host left. They tried to compensate for his departure by centering everything on political opinion and going the 'wonk' route in an effort to replicate the success they found in Olbermann protege Rachel Maddow. But, as we've seen, that has been a disaster for the network.
Olbermann will be done with his current ESPN contract at the end of this month and with a Presidential election on the horizon, it would seem logical that he'd be itching to get back in the arena. Is Keith humble enough to say "I'm sorry" and let bygones be bygones? Can those at MSNBC do the same? While a couple of years ago it would seem crazy, the landscape is such right now that it would be a perfect marriage. Yes, Keith is a perpetual bridge-burner and fucking impossible to deal with if things don't go his way. But MSNBC needs someone to draw in viewers. And Keith will do that. They both know it.
If Keith comes back, who will he replace? Will they move a current primetimer down to a midday or weekend position? Both Al Sharpton and Chris Hayes seem like obvious targets for cancellation/reassignment based on low ratings and target audience apathy. Chris Matthews appears safe as a daily fixture, but you never know, as his act has grown tiresome over the years. Only Maddow really appears safe and secure in her slot, as even Lawrence O'Donnell could see himself moved or given the boot.
Can both parties pull the trigger on a reunion? While MSNBC is doing the right thing by going more towards a hard news reporting channel and less as 'The Place for Politics,' they also know that they need a personality in primetime to bring dedicated viewers. And they know Keith is their best bet.