Geraldo Rivera Gets Defensive Over Fox News' Possible Reaction To Bristol Palin's Pregnancy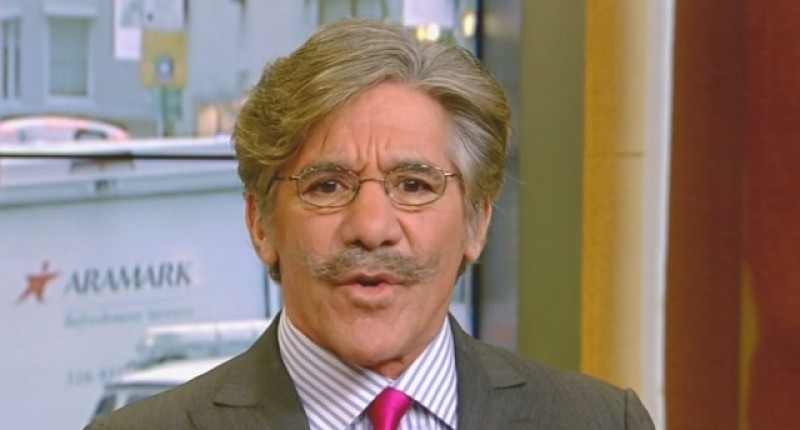 In news you couldn't make up if you tried, abstinence spokesperson Bristol Palin, daughter of former GOP Vice-Presidential nominee Sarah Palin, announced on Thursday that for the second time in her life, she was pregnant while being unmarried. Bristol was famously a pregnant teenager when her mom was added to the 2008 GOP Presidential ticket. While her and her family preach abstinence, stable two-parent families and are pro-life, the 24-year-old, who has made hundreds of thousands of dollars giving speeches on abstaining from sex until marriage, will soon be the single mother of two children, both from different fathers.
The hypocrisy of the situation was not lost on sex columnist Dan Savage. He wrote a blistering piece on Palin, claiming that she adheres to a policy of "screws as I say, not as I screw." Besides tearing Bristol and her family to shreds over their blatant hypocrisy and fake Christianity, Savage also lit into Fox News. He claimed that the network would be on the constant attack if one of President Obama's daughters were pregnant and unmarried. However, it is totally fine if the young lady is a Republican.
If Bristol Palin's last name was "Obama" the whole Hee Haw gang at Fox News would spend half of every day for the next nine months telling us that Bristol Obama has terrible parents—"Maybe Michelle should be less concerned with what your kids are eating and more concerned with what her kids are doing!"—and the other half of the day pretending to fret over the terrible example that Bristol Obama was setting for other African American women and girls. But unplanned pregnancies and kids in fatherless homes and two different children by two different fathers? IOIYAR.
Well, Fox News contributor and shirtless selfie taker Geraldo Rivera did not take too kindly to Savage's take on his employer. In response to a Mediaite post on Savage's article, Rivera sent out the following tweet.
@Mediaite fxck you jerk off. Fox news doesn't have a reaction to anyone's pregnancy

— Geraldo Rivera (@GeraldoRivera) June 26, 2015
Strong words, Geraldo! It seemed Savage found Rivera's self-censored tweet amusing as he replied with the following tweet.  
@Nickidewbear @GeraldoRivera @Mediaite Fxck you?

— Dan Savage (@fakedansavage) June 26, 2015
At the end of the day, it will be interesting to see if anyone at Fox even comments on Bristol Palin's pregnancy. Interestingly, Fox News decided not to renew her mother's contract with the network when it expired at the beginning of the month.