GOP Congressman Says His Impeachment Vote 'May Very Well Have' Been Political Suicide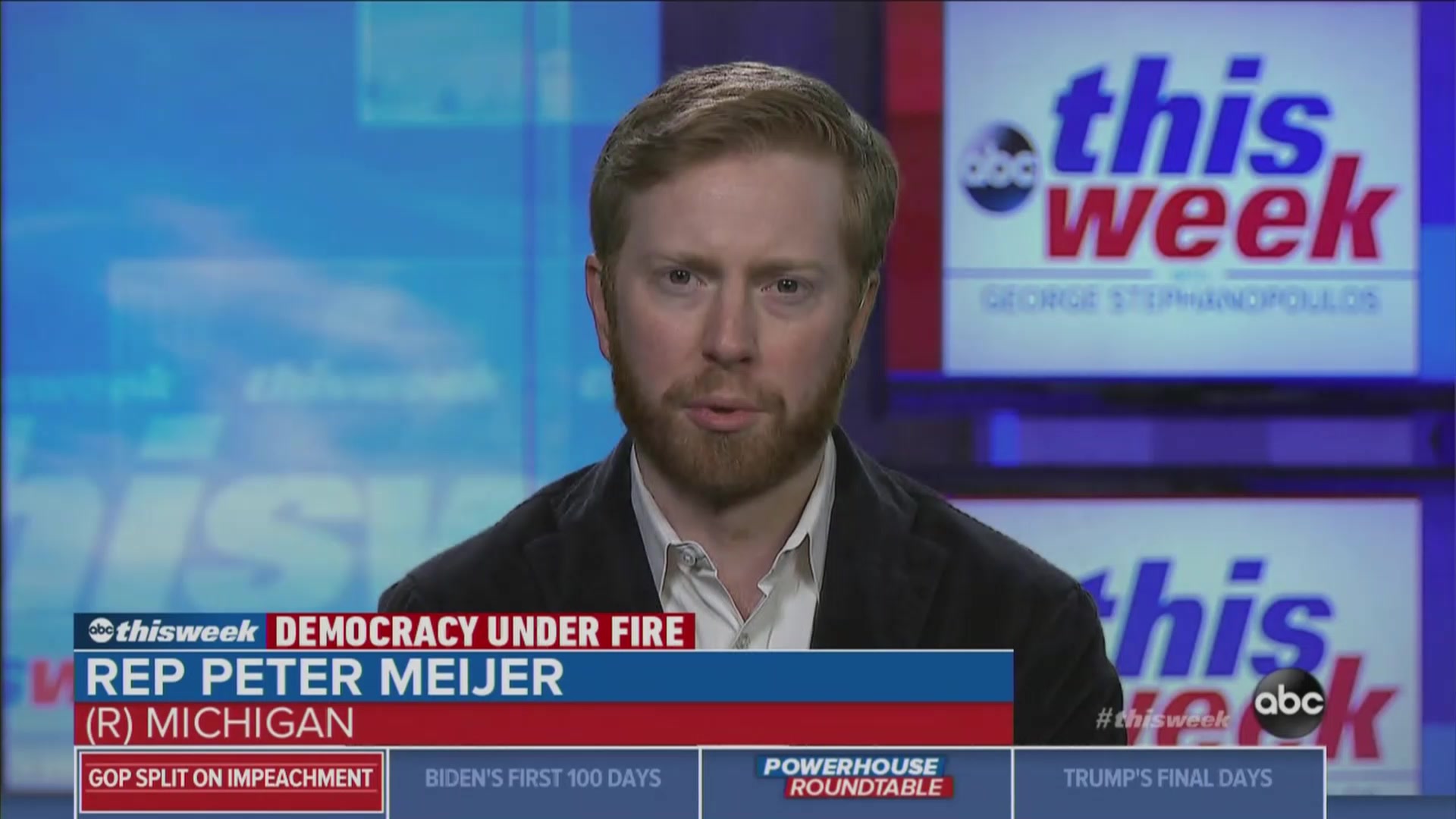 In what can be viewed as an indictment of his party, freshman Congressman Peter Meijer (R-MI) said he's concerned about his political future after he joined only nine other Republicans in voting to impeach President Donald Trump for inciting an insurrection at the Capitol earlier this month.
Appearing on ABC's This Week on Sunday, Meijer, who is from the district formerly represented by Republican-turned-Libertarian Justin Amash, was asked by host George Stephanopoulos about previous comments he had made about potentially committing "political suicide" with his vote.
"Are you concerned you ended your career with that vote?" Stephanopoulos asked.
"I may very well have," Meijer replied, "but I think it's also important that we have elected leaders who are not thinking solely about what's in their individual self-interest, not what is going to be politically expedient, but what we actually need for the country."
Meijer then compared his situation to that of President Gerald Ford, who lost his 1976 election bid for his first full term.
"It's not lost on me that I hold the seat that Gerald Ford held from 1948 to 1973," Meijer said. "He created a courageous act when he pardoned Richard Nixon, but it ended his career going forward."