Pennsylvania Trump Supporter Says Nothing Has Made Her Doubt Her Position In the Last Four Years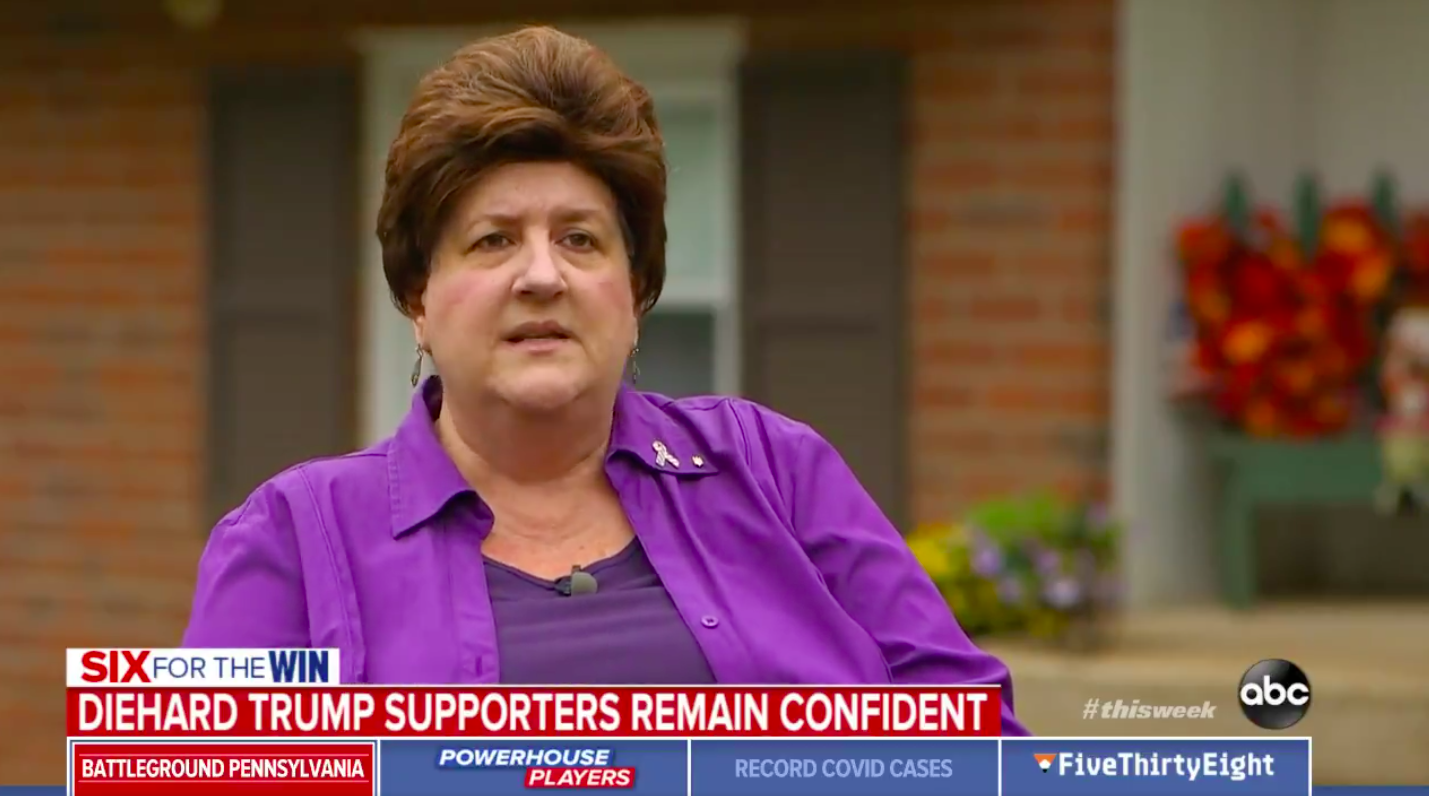 Martha Raddatz of ABC News spoke with Pennsylvanians who voted for Donald Trump in 2016 to see if they would like to see him win a second term in the White House.
Tanya Siletsky, who lives in a suburb of Philadelphia, says she remains committed the president.
Raddatz asked her if there was "anything over the last four years that has given [her] pause" about him.
"I would say no at this point, because when I'm researching what he does say, there's facts backing it up," Siletsky said. "I see social media, I'm very active on social media, so I do my research, and the things he brings up are exactly what me and my friends talk about in my kitchen… He is spot on."
Watch the video above, via ABC News.