As Coronavirus Outbreak Hits Pence Aides, Mark Meadows Admits White House Is 'Not Going To Control' Pandemic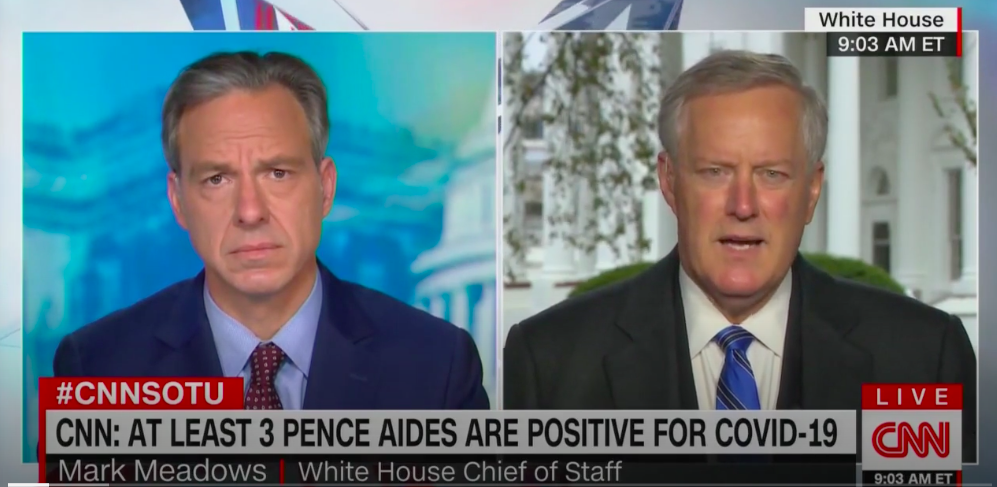 White House Chief of Staff Mark Meadows conceded that the Trump administration had given up in containing the coronavirus crisis that has killed over 225,000 Americans, admitting on Sunday morning that the White House is "not going to control the pandemic" and instead going to just hold out hope for a vaccine.
Amid another COVID-19 outbreak at the White House, this time in Vice President Mike Pence's office, Meadows appeared on CNN's State of the Union, and anchor Jape Tapper immediately pressed the chief of staff on reports that he tried to keep news of the positive coronavirus tests from going public.
"Why would you do that? Is it because it's another sign the way the White House has failed to contain the virus?" Tapper wondered aloud, prompting Meadows to falsely claim that wasn't reported.
"That was in the New York Times story," Tapper shot back.
Watch the video above, via CNN.