Lisa Murkowski, Who Said She Wouldn't Confirm New Supreme Court Justice Before Election, Now Backs Barrett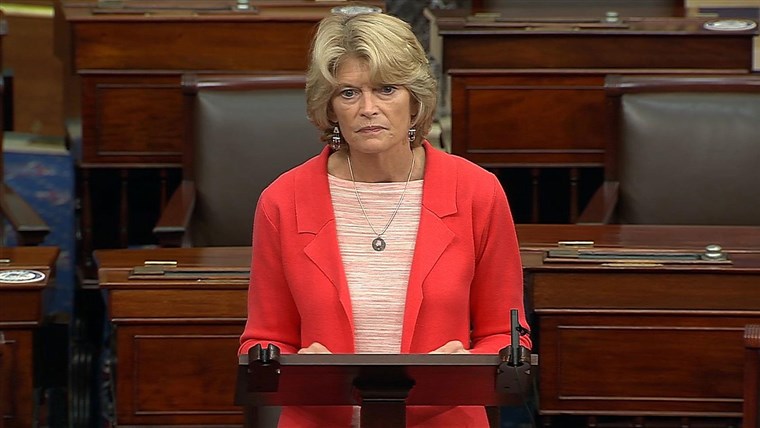 Sen. Lisa Murkowski (R-AK) reversed course on Saturday, pledging in a speech on the Senate floor to vote to confirm Amy Coney Barrett's nomination to the Supreme Court.
"I believe that the only way to put us back on the path of appropriate consideration of judicial nominees, is to evaluate Judge Barrett as we would want to be judged: on the merits of her qualifications. And we do that when that final question comes before us. And when it does, I will be a 'yes,'" Murkowski said.
ICYMI: Watch my floor speech here on the nomination of Judge Amy Coney Barrett to serve as the next Associate Justice of the U.S. Supreme Court. https://t.co/JRWZlEEJCx

— Sen. Lisa Murkowski (@lisamurkowski) October 24, 2020
In September, mere hours before the death of Justice Ruth Bader Ginsburg, Murkowski said she would not vote to confirm a new Supreme Court justice until the winner of the presidential election was known, Alaska Public Media reported.
"I would not vote to confirm a Supreme Court nominee. We are 50 some days away from an election," she said at the time.
On Friday, Senate Majority Leader Mitch McConnell (R-KY) cleared the way for a confirmation vote on Monday, just eight days before the election.