President Trump Is Being Cured By His Own 'Vaccine,' Son Eric Claims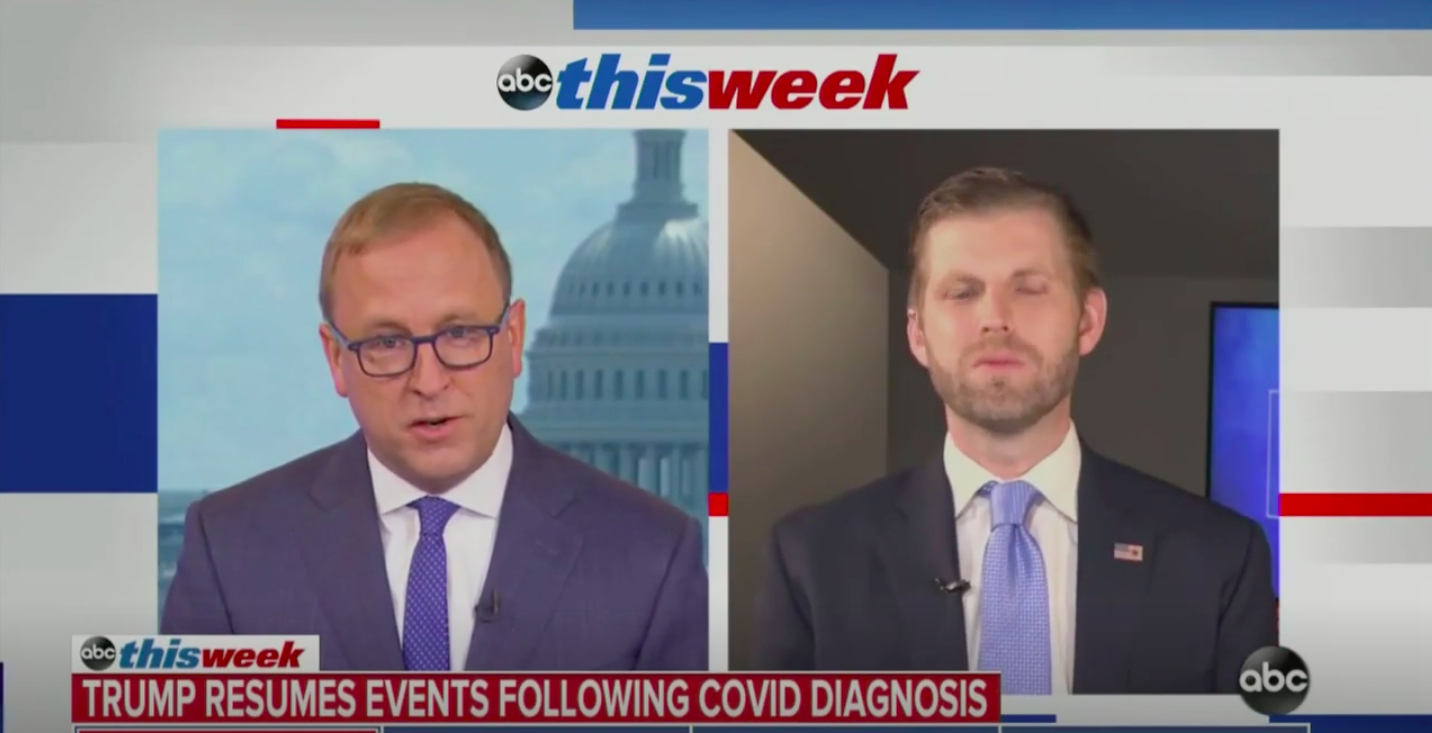 Presidential son Eric Trump apparently thinks that a coronavirus vaccine has been fully developed and his father took it after he caught the virus in order to defeat COVID-19.
If you are confused by that, you aren't alone.
Eric Trump appeared on ABC's This Week on Sunday morning to discuss President Donald Trump's return to public events and campaign rallies despite his recent hospitalization for coronavirus. Prior to the younger Trump's interview, guest host Jonathan Karl told viewers that the White House refused their request to bring on public health experts from the coronavirus task force.
"While his physician says the president is no longer contagious, the American public is still in the dark about basic questions, such as when the president last tested negative for COVID, and whether he is now completely in the clear of the disease," Karl noted, adding: "We had hoped to talk to Dr. Fauci about both the outbreak at the White House and across the country. He was more than willing to join us, but the White House wouldn't allow you to hear from the nation's leading expert on coronavirus."
Watch the video above, via ABC News.