White House Nomination Ceremony for Barrett Probably a 'Super-Spreader Event,' Dr. Sanjay Gupta Says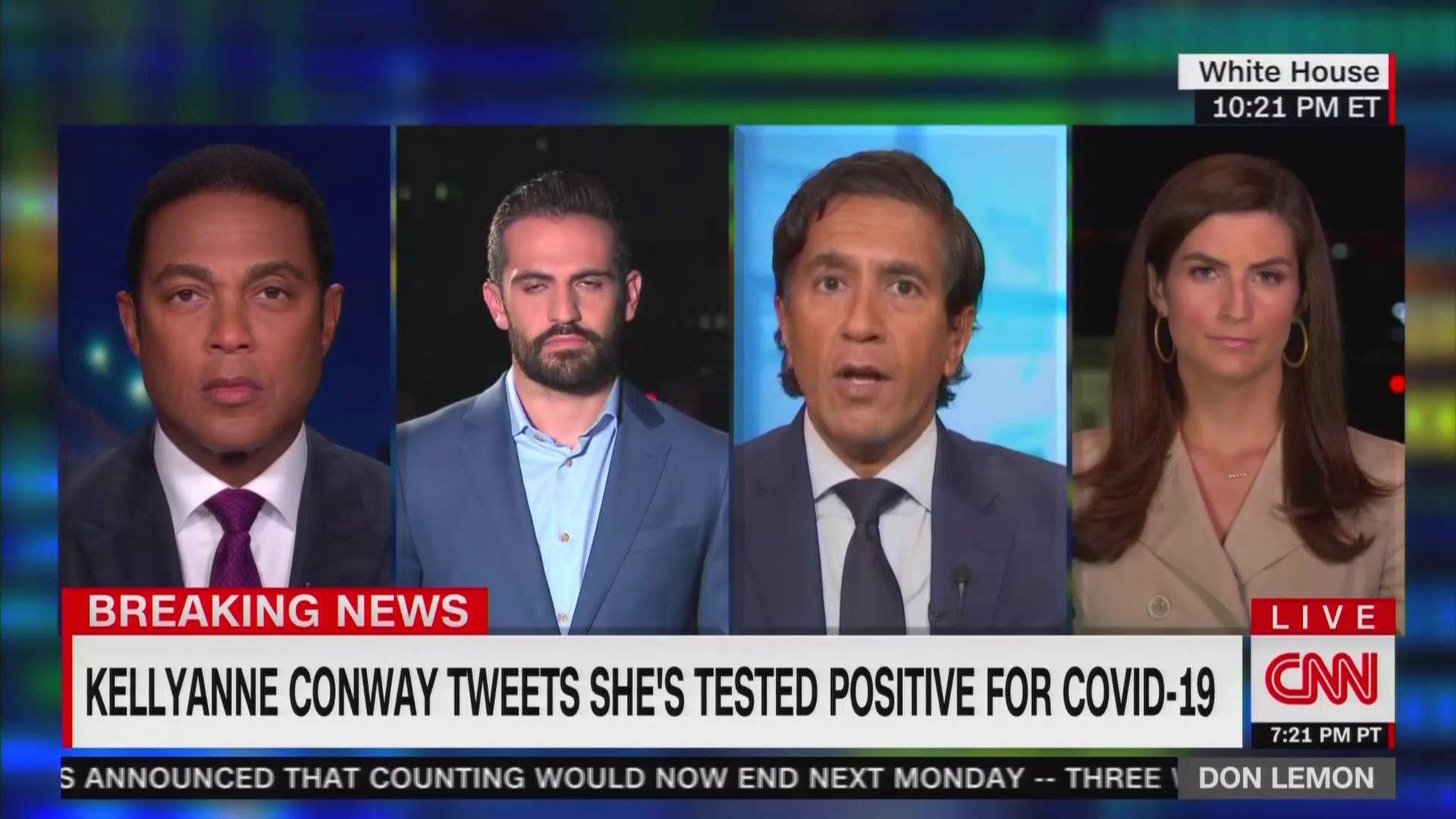 CNN's Dr. Sanjay Gupta said Friday that the White House's formal nomination last Saturday of Amy Coney Barrett to fill the vacant Supreme Court seat is likely a super-spreader event.
Gupta was responding to news in the previous few hours that several attendees of the Rose Garden event had announced they had tested positive for the coronavirus, among them former Trump adviser Kellyanne Conway, Sen. Mike Lee (R-UT), Sen. Thom Tillis (R-NC) and Trump campaign manger Bill Stepien. Many of those in attendance were not wearing masks or practicing social distancing.
"I think we're starting to be able to describe this as a potential super-spreader event that occurred," Gupta summarized. "It was outside, which is beneficial. But people unmasked, within six feet, closely clustered for long periods of time, that's where many of the people maybe had the first exposure."
"They could have been spreading [the virus] for a long time," he continued. "With the president, if he developed symptoms Thursday, it's usually a few days before you develop symptoms when you're the most contagious." Trump, of course, was also present at the event.
"During that time, the president traveled to five states, he was in Washington, he came in contact with a lot of people," Gupta warned.
Watch the video above, via CNN.