Clinton: Democrats Must Use 'Every Single Possible Maneuver' to Prevent McConnell from Replacing Ginsburg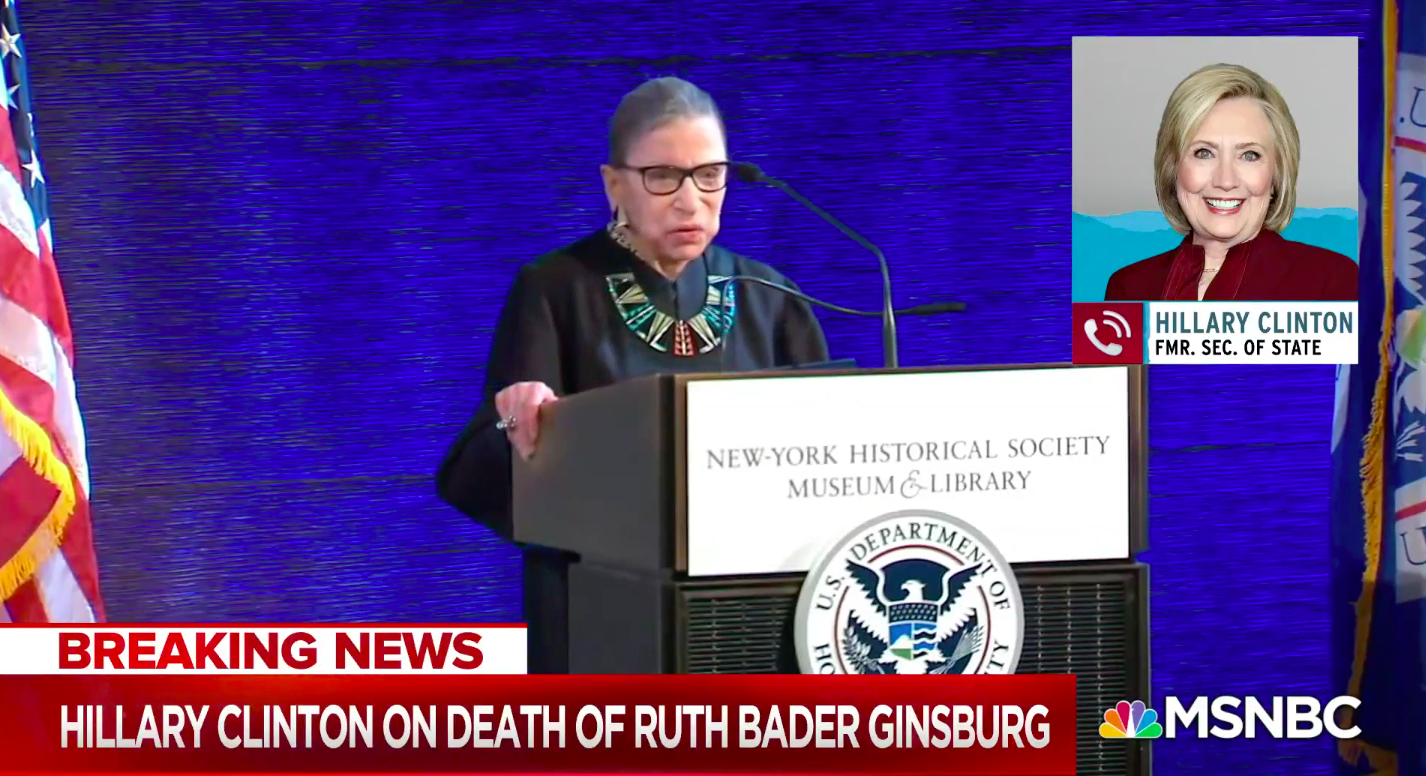 Former Secretary of State Hillary Clinton said Friday that Democrats in the Senate must exhaust all possible options to prevent a Trump appointee from replacing Ruth Bader Ginsburg on the Supreme Court.
Speaking to MSNBC's Rachel Maddow, Clinton said Senate Majority Leader Mitch McConnell's decision to not allow the Senate to consider President Obama's nominee, Merrick Garland, in 2016 "set in motion a series of events that I think did great damage to the Senate that can only be remedied by removing Mitch McConnell as leader."
In the meantime, Clinton urged Democrats to use "every single possible maneuver that is available to them to make it clear that they are not going to permit Mitch McConnell to enact the greatest travesty, the monument to hypocrisy that would arise from him attempting to fill this position."
One strategy that has been floated by political commentators and some prominent Democrats has been threatening to abolish the filibuster and pack the courts should Biden become president and the party reclaim the Senate.
If he holds a vote in 2020, we pack the court in 2021.

It's that simple.

— Rep. Joe Kennedy III (@RepJoeKennedy) September 19, 2020
Bottom line is McConnell will rub his hands together and fill the seat in violation of his own fake-principle. But if so, and Dems win WH and Senate, that will leave Dems with no choice but to nuke the leg filibuster and try to pack the court. Not doing this won't be an option.

— Greg Sargent (@ThePlumLineGS) September 19, 2020
Abolish the filibuster. Pack the court. https://t.co/8cxebYsMRY

— People for Bernie (@People4Bernie) September 19, 2020

Watch the video above, via MSNBC.