Bill Barr Suggested Charges Against the Mayor of Seattle over CHOP Zone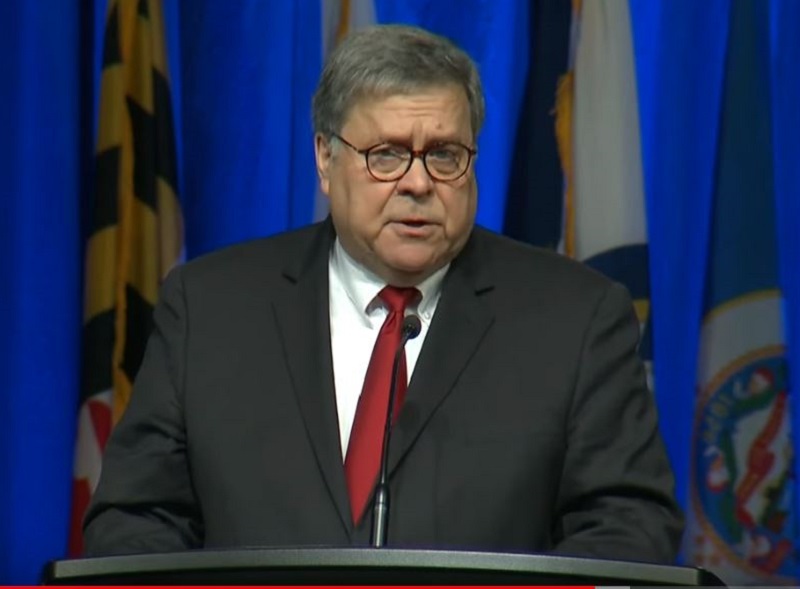 Reports overnight claim Attorney General William Barr contemplated charging some protesters with sedition as he advised prosecutors to pursue aggressive charges against those involved in recent demonstrations throughout the country.
Sedition is a rarely used charge designed to deal with people who threaten the government or who are attempting to overthrow it. Barr's apparent desire to consider such charges against those involved in Black Lives Matter protests has raised serious concerns.
Barr spoke to federal prosecutors on a conference call last weekend, telling them they should pursue federal charges against those arrested at protests even if state charges were already being brought. He also raised the possibility of sedition charges, the Wall Street Journal reported.
According to a report in the New York Times, Barr wanted to explore charges against Seattle Mayor Jenny Durkan for allowing the creation of an autonomous zone by protesters, called the CHOP (Capital Hill Organized Protest) zone.
Barr's attitude chimes with President Donald Trump and his allies, who've made wild claims about insurrection and even secession in Democrat-led states with major protests. The fallout from his remarks is likely to grow as Democrats respond on Thursday.