GOP Congressional Candidate Posts Picture of Herself Holding a Gun Next to Democratic Squad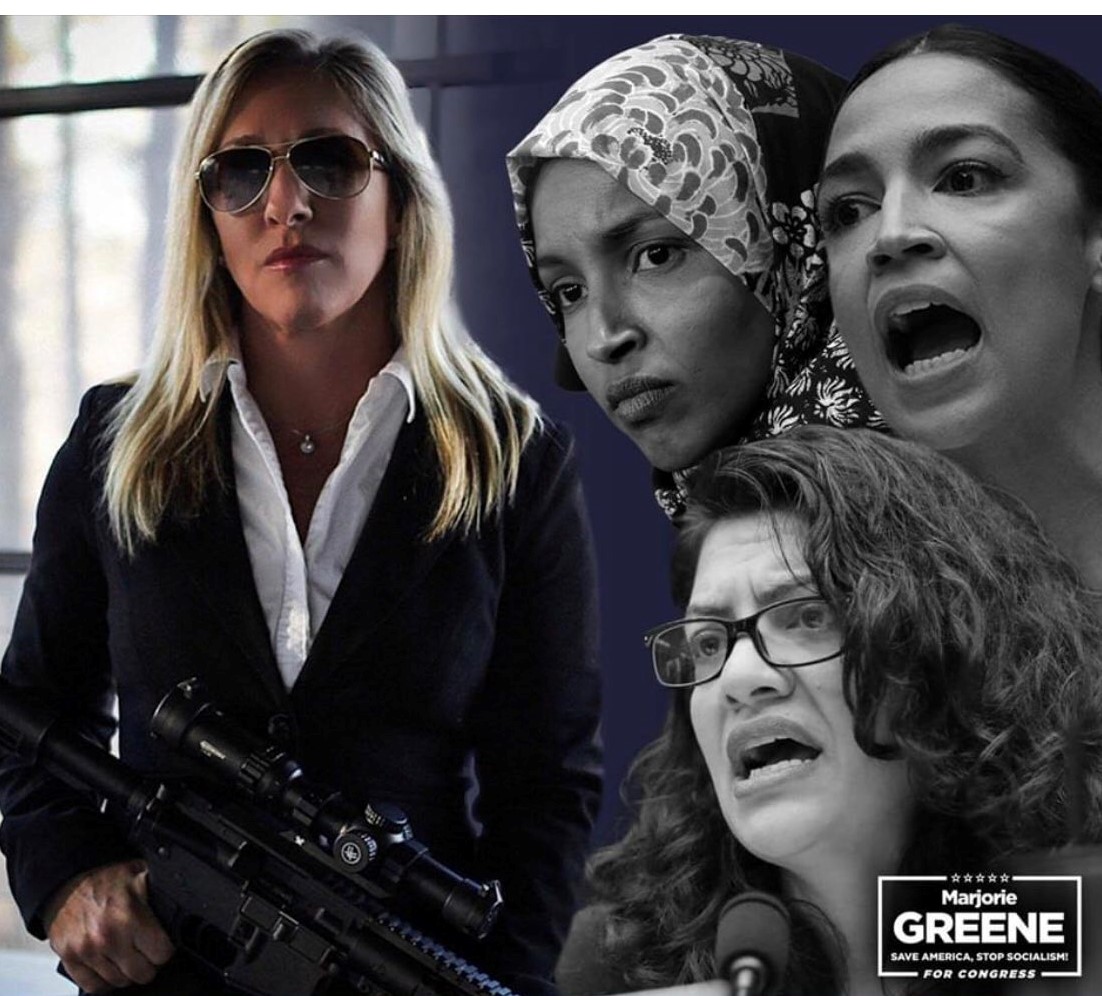 A Republican congressional candidate has posted a picture of herself holding a gun next to images of Democrats who are members of the liberal "Squad." Marjory Taylor-Greene is running in Georgia's 14th congressional district and will almost certainly be elected.
The image shows Taylor-Greene holding a gun next to a picture of Reps. Ilhan Omar, Rashida Tlaib and Alexandria Ocasio-Cortez. It is accompanied by a caption reading "Squad's worst nightmare."
Here's the photo she posted: https://t.co/psgZSVV8Tw pic.twitter.com/60bXKMDacP

— Manu Raju (@mkraju) September 4, 2020
Rachael Bade of The Washington Post said of the image: "This is a threatening message to 3 lawmakers by an incoming member of the House."
Taylor-Green made headlines recently because of her public support of the QAnon conspiracy theory, though she later distanced herself from it. She had posted videos and a large number of articles about the pro-Trump conspiracy theory.
She is almost certain to enter the new Congress following November's elections as her district is deep red. The members of the Squad are also extremely likely to still be in the House. The four progressives, three of whom feature in Taylor-Greene's image, have become hate figures for the right.