Peter Navarro Tosses Yet Another White House Public Health Expert Under the Bus on Hydroxychloroquine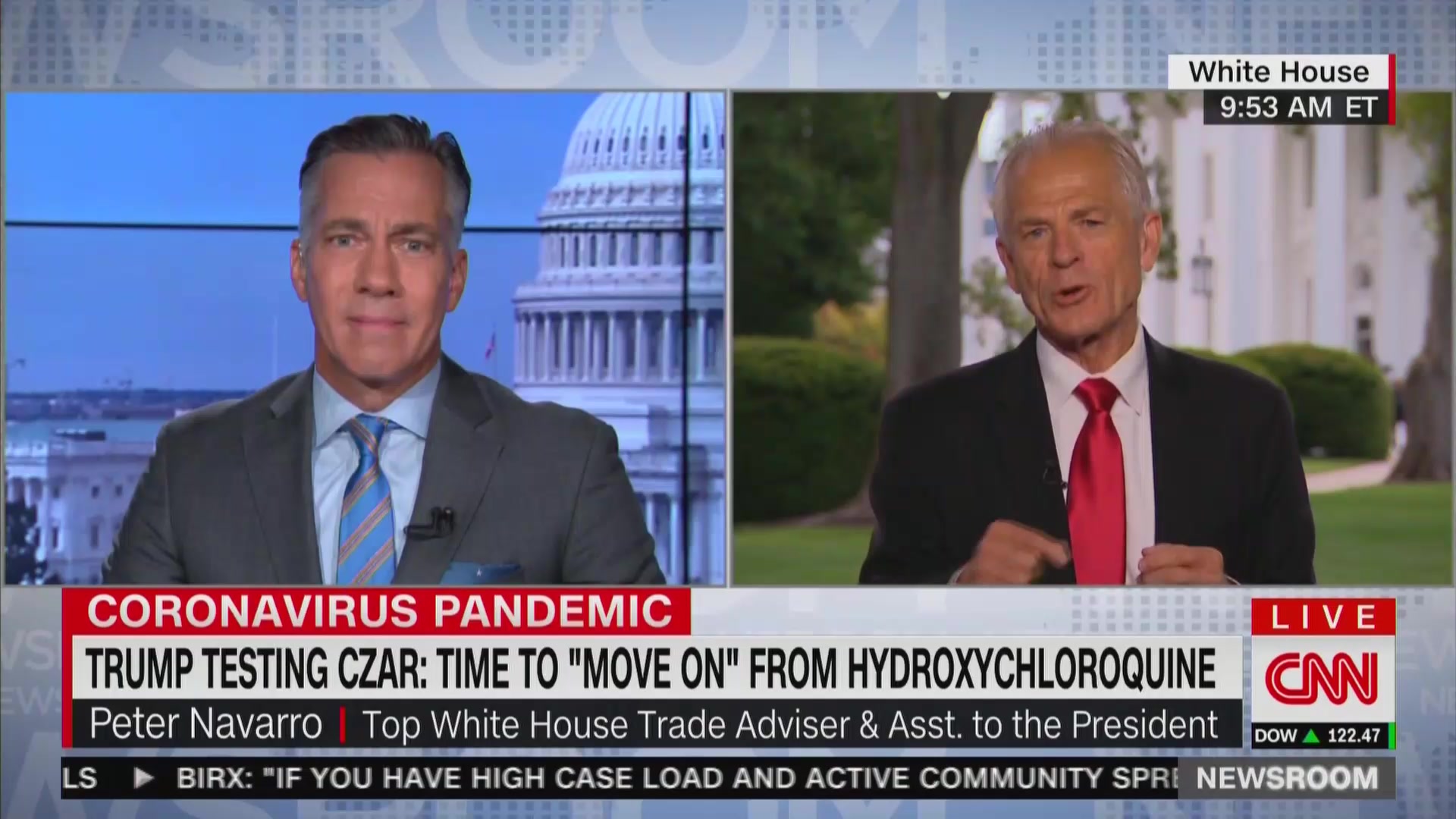 White House trade adviser Peter Navarro criticized yet another White House public health expert on Monday while touting an unproven anti-malarial drug, saying he took "exception" to coronavirus testing czar Brett Giroir dismissing hydroxychloroquine as an effective coronavirus treatment.
Navarro—who recently groused that the government is "sitting on millions of doses" of the drug—shot back that he takes "exception to Giroir's analysis, adding that the HHS official "hasn't looked at the data" within the past two weeks.
"It's his job to look at data," Sciutto interjected.
After demanding that CNN bring on a couple of doctors who claim the drug is beneficial for COVID-19 patients—CNN had actually interviewed one of them hours earlier—Navarro brushed off the large number of experts criticizing hydroxychloroquine.
Read the rest of the piece at The Daily Beast.
Watch the clip above, via CNN.